Route 3 Over the Passaic River, Fair Lawn, New Jersey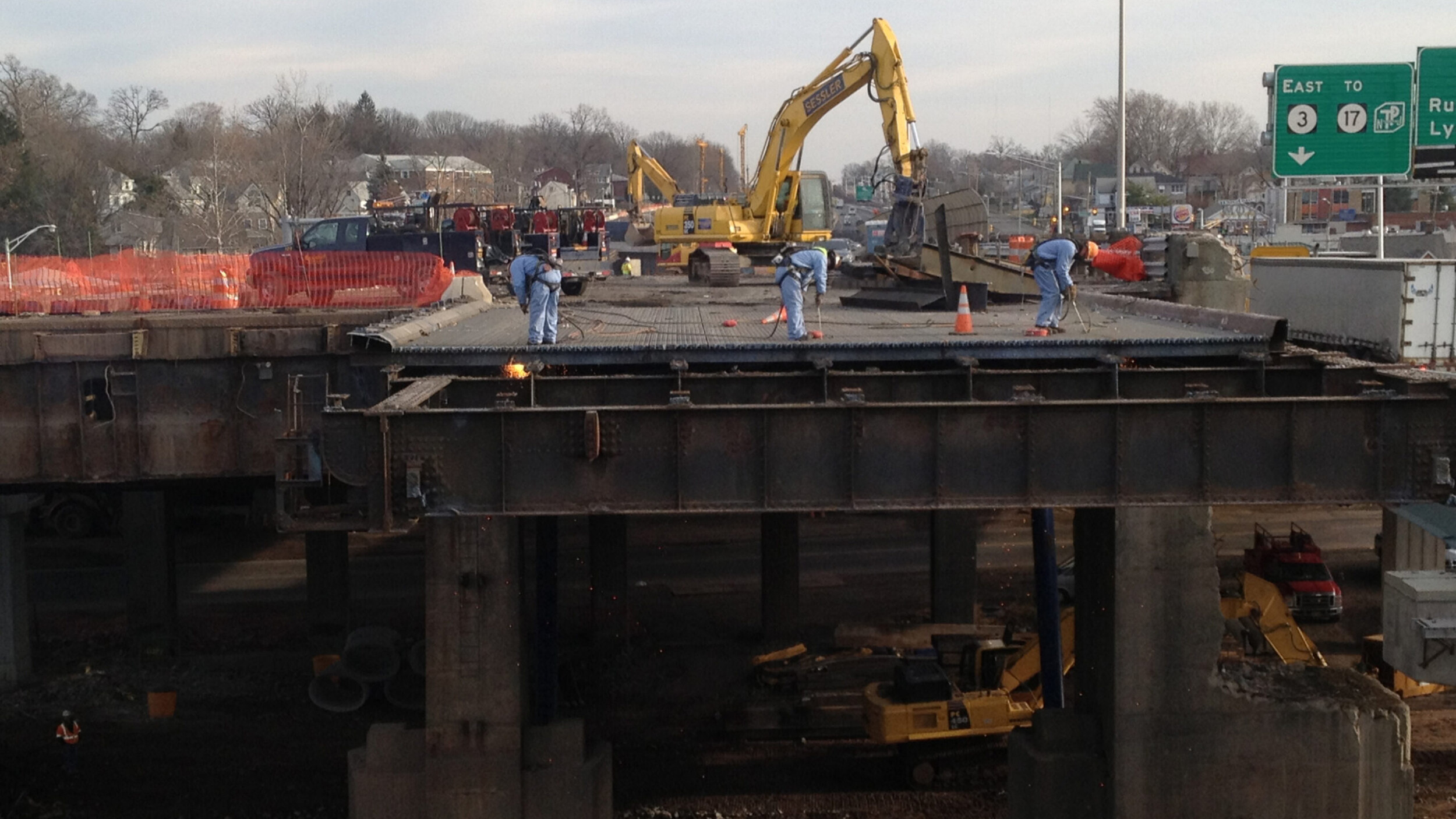 Route 3 over the Passaic River in New Jersey, was a large double-leaf bascule bridge (drawbridge), that carried the main traffic flow in New York City through the Lincoln Tunnel.  Due to traffic volumes of NYC commuters immediately below the bridge, our Sessler Wrecking crew had to take special precautions during the demolition process to ensure the safety of our team and of the public.  The job included removing the existing concrete sidewalks along the side of the bridge, concrete deck slabs through multiple spans, as well as removing the steel superstructure.
Route 3 was a permanently fixed bridge in the closed position, which presented a complicated task to remove the remaining 300 ton counterweights suspended almost 40 feet above the back spans below.  Our experienced Sessler team engineered a counterweight support system which allowed for the safe removal of each set of bascule leaves (drawbridge spans) as well as the counterweight system themselves.
We have the experience to solve your bridge demolition challenges.