RFK Bridge Bronx Plaza, New York, New York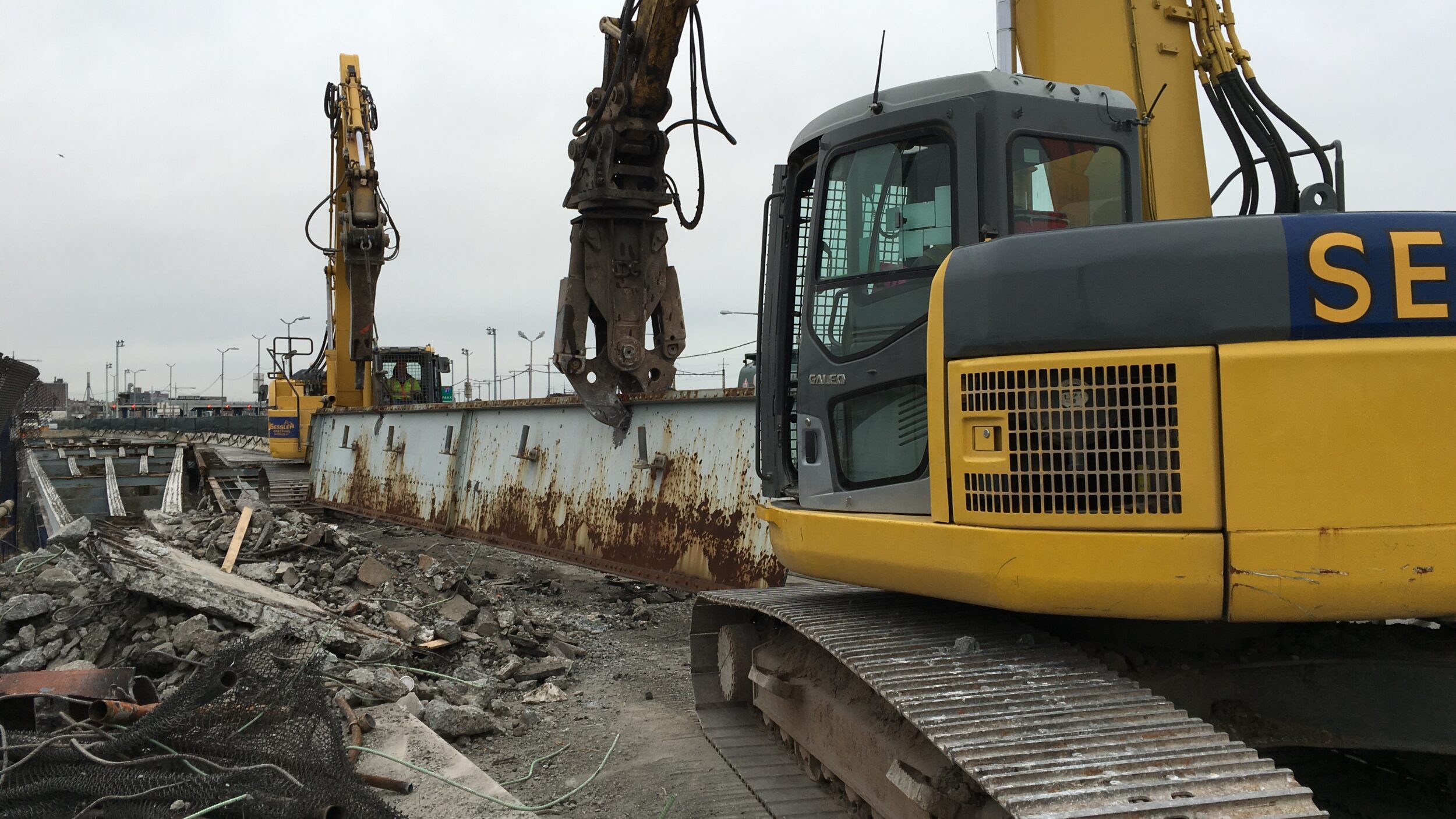 RFK Bridge, Bronx Plaza
The RFK Bridge, built in 1936, is a complex bridge system that connects Manhattan, Queens, and the Bronx and sees an average daily traffic load of nearly 200,000 vehicles. The mission of Sessler Wrecking was to remove over 350,000 square feet of bridge deck and supporting structures on the front steps of Icahn Stadium while keeping traffic conflicts to a minimum at one of the busiest toll plazas in the world.
Sessler, with the use of our in-house engineering team, designed the massive demolition project and secured necessary permits and approvals to move forward with the seven phased job. Our team, built of experienced professionals, saw cut and removed over 20,000 tons of concrete and detached 3,700 tons of steel cross beams, stringers, and girders through the fifteen lanes of traffic, resulting in over 320 bridge girders being picked.
During the process, a project wide change order caused the final design to switch from a toll booth system to open road tolling. Sessler responded to this change order by working double shifts day and night ultimately combining two phases of the job congruently causing Sessler to complete the job months ahead of schedule.
We have the experience to solve your bridge demolition challenges.