Lake Champlain Bridge, Crown Point, New York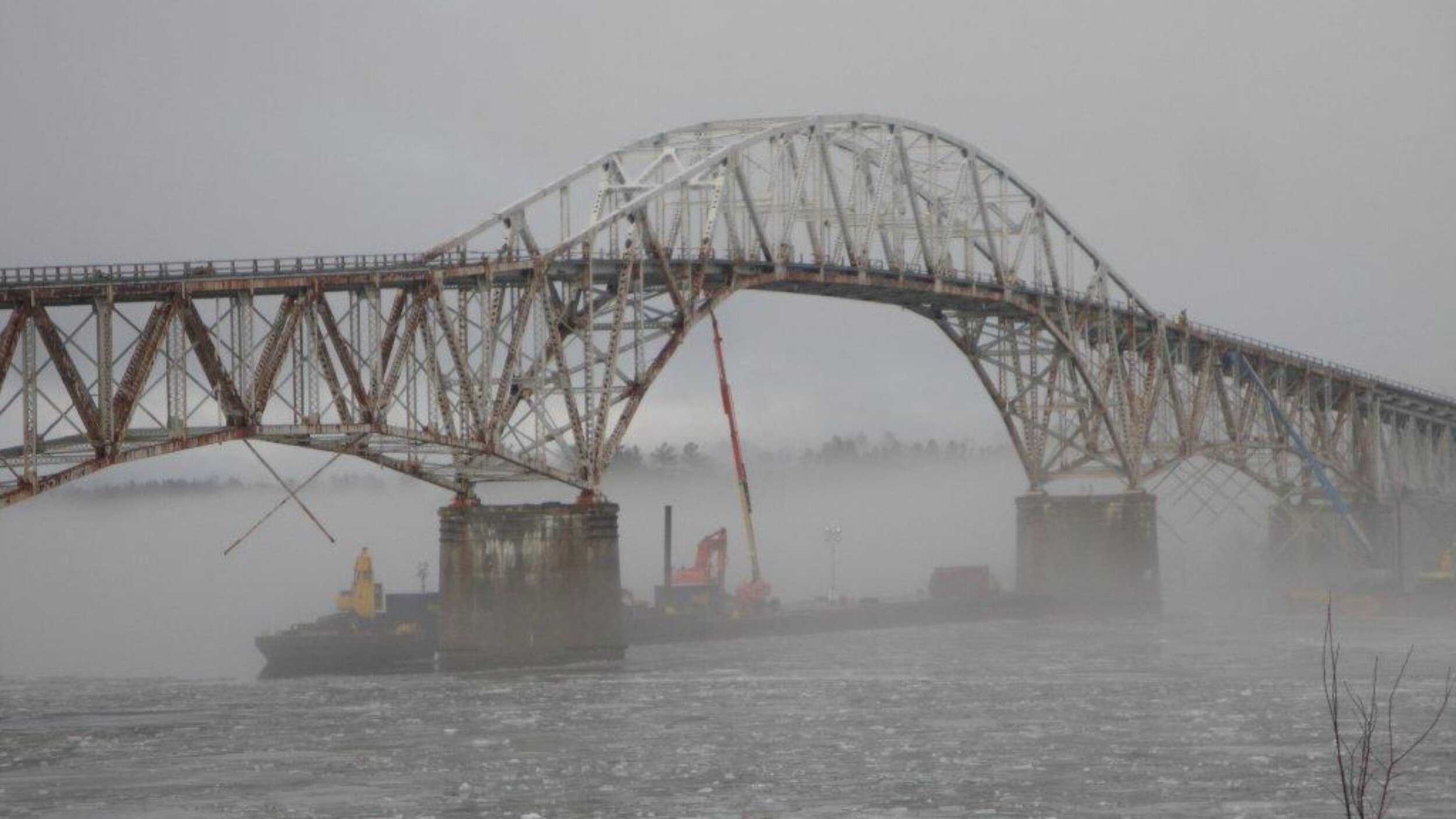 This bridge span across Lake Champlain, connecting New York to Vermont, was closed immediately when inspectors found deficiencies during an inspection. The resulting detour was 85 miles long.
Sessler Wrecking was hired by Harrison & Burrowes under an emergency contract with NYS to aid in the implosion and to perform all aspects of the recovery and removal from Lake Champlain. Thousands of tons of steel and concrete were retrieved from the lake bottom, some as much as 90' deep, which required the assistance of cold water divers. A majority of this work was performed from barges during the winter months to expedite the tight timeline.
We have the experience to solve your bridge demolition challenges.