Over 60 Years of Success and Counting
In 1958, Vern and Barb Sessler began a side business known as L.M. Sessler Excavating Contractor with a pink-painted, 1952 Ford 8-N tractor, equipped with a loader and backhoe.  Today, Sessler Wrecking has grown to be one of the nation's largest demolition firms, specializing in bridge, building and industrial demolition, environmental and marine services, and site preparation solutions.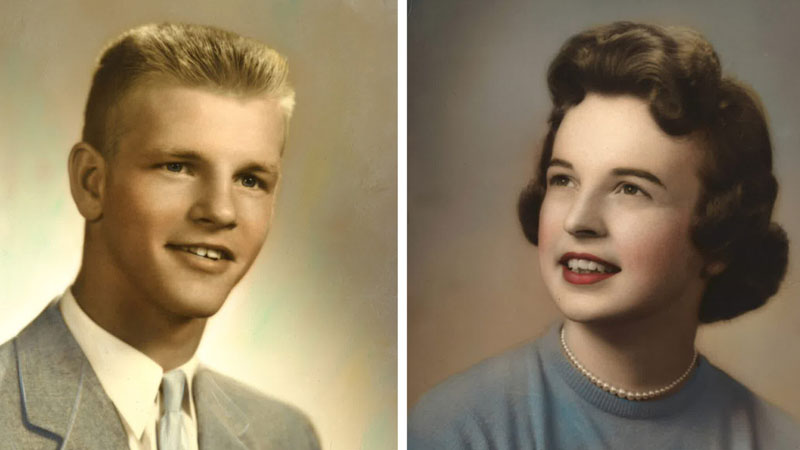 Vern and Barb Sessler founded L.M. Sessler Excavating Contractor.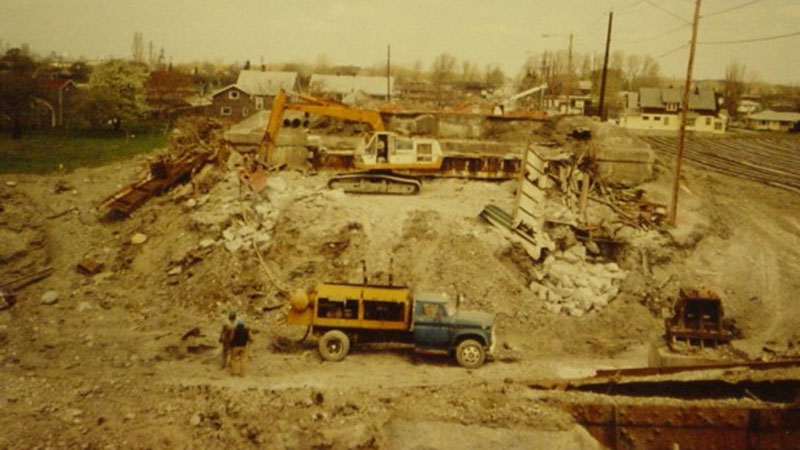 L.M. Sessler Excavating Contractor started by digging cellars, swimming pools, water lines, septic tanks, and Cold War bomb shelters—by the late 1960s, Sessler employed five men and began focusing on building demolition.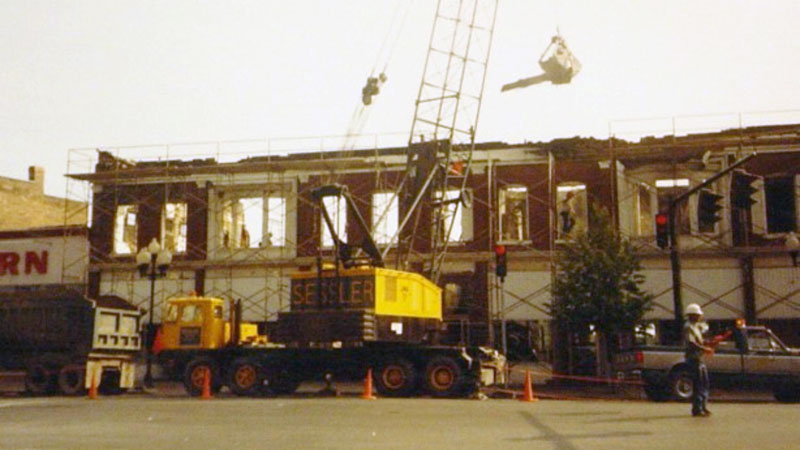 Sessler's demolition capabilities grew with urban renewal projects in Upstate New York. Sessler came to the aid of local communities after Hurricane Agnes devastated the Southern Tier in 1972.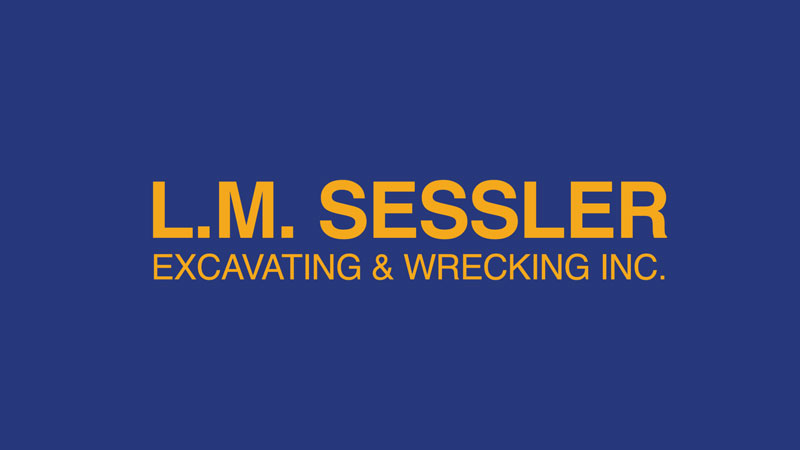 The company was incorporated as L.M. Sessler Excavating & Wrecking, Inc.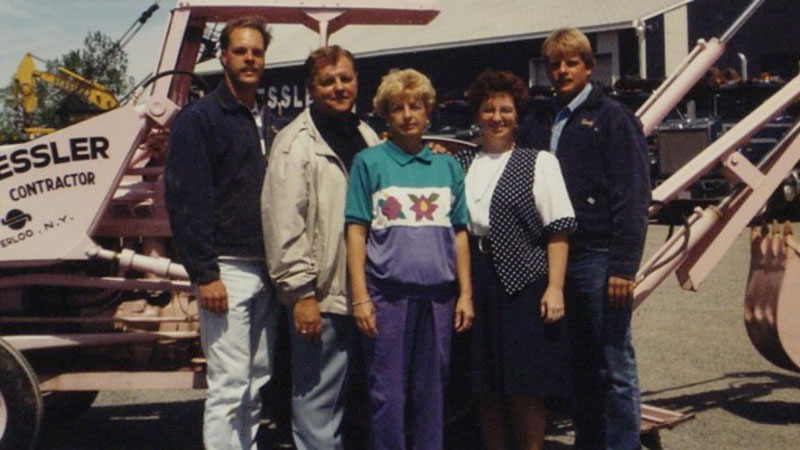 In the late 1970s, Barb and Vern's children, Jane, Craig, Vern, Jr. and Jane's husband, Chris Shaffer joined the family business.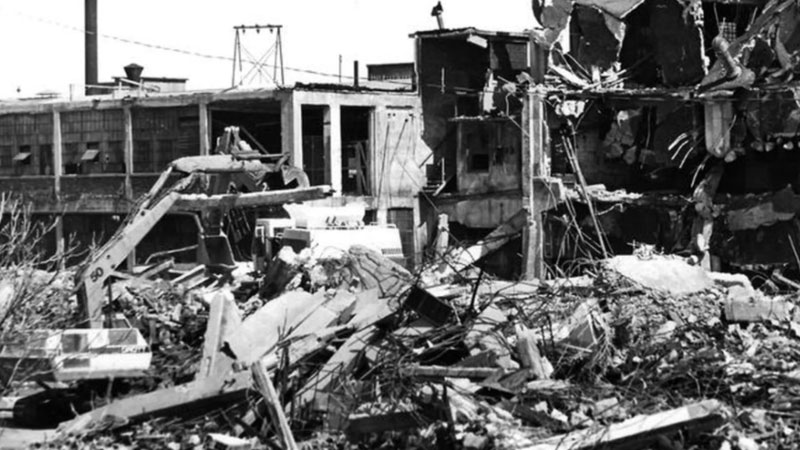 The demolition of the American LaFrance Fire Engine Company building in Elmira, NY, put Sessler on the map, becoming one of their largest projects to date.

Photo: Star Gazette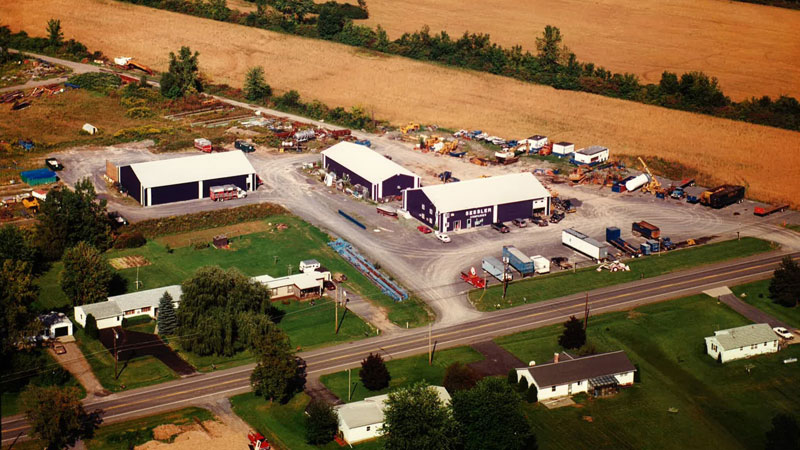 Sessler moved from their original location, to where their current shop and maintenance facility is located today in Waterloo, NY.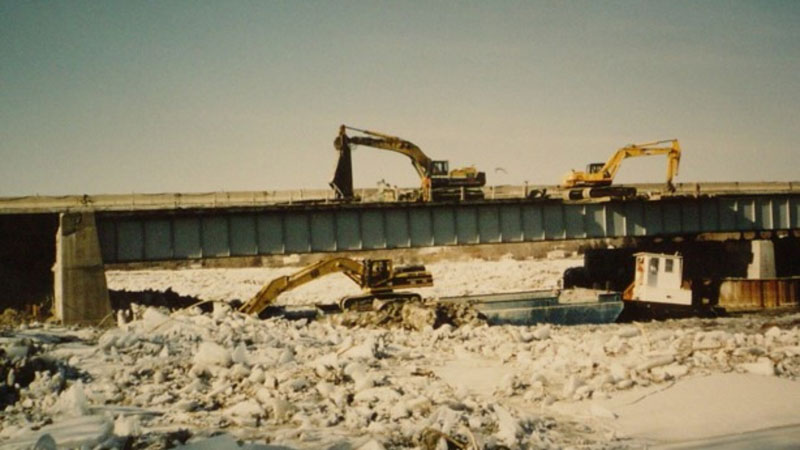 In the 1990's, Sessler Wrecking became one of the largest bridge demolition contractors in the nation by volume.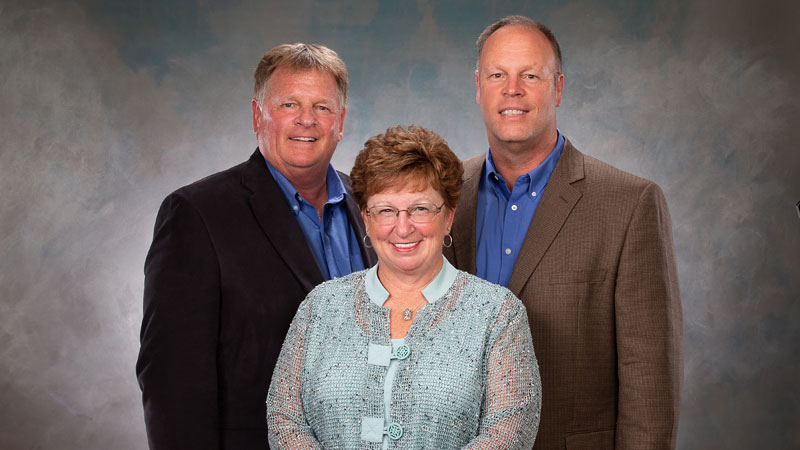 In 1997, Jane, Craig and Vern become the second generation of ownership of Sessler Wrecking.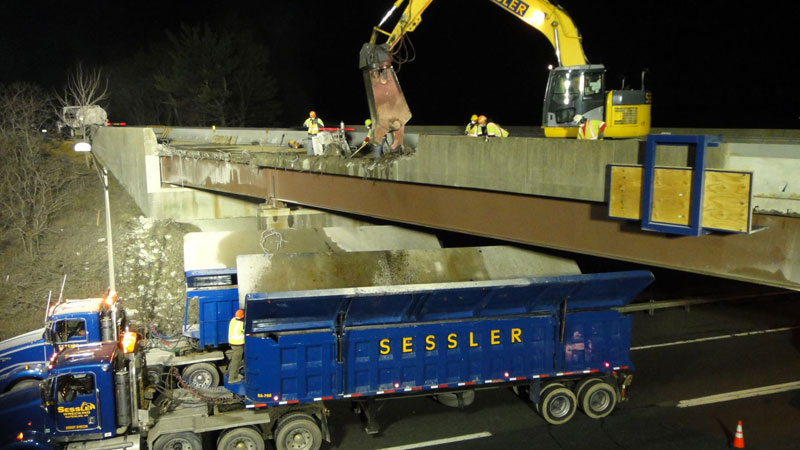 Sessler received two patents for a wing-trailer system and bridge overhang brackets. These two patents established Sessler as one of the most innovative demolition companies in the nation.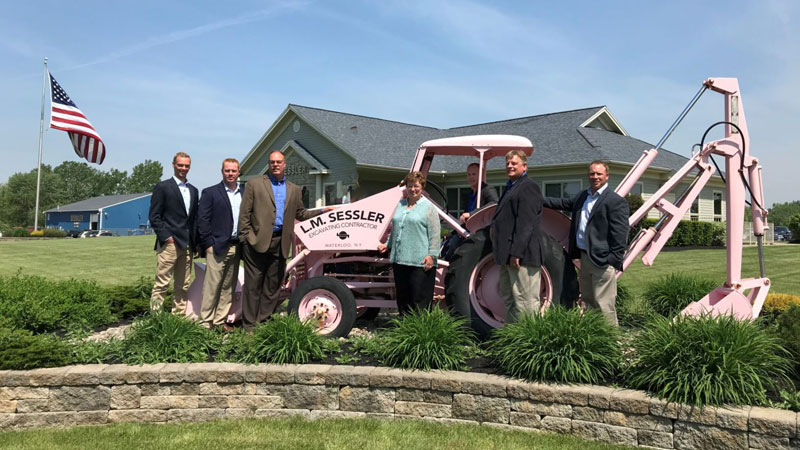 The third generation Sessler family becomes part of the management team in the mid-2000s, providing leadership across the entire suite of Sessler services and solutions.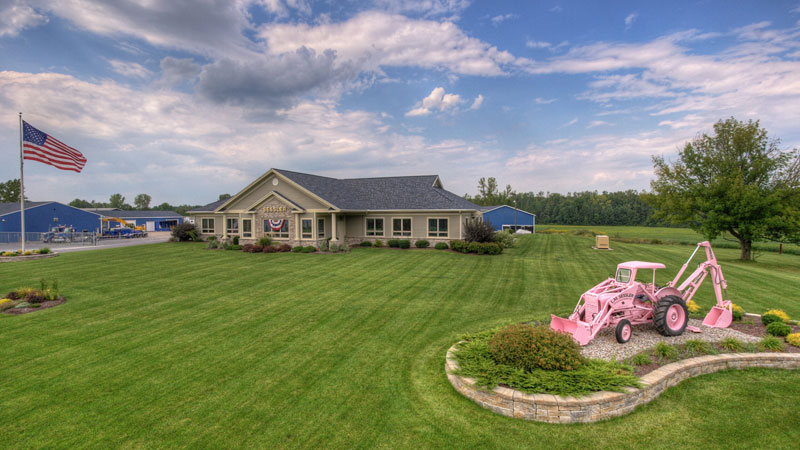 As a result of continued growth and success, Sessler built a new corporate office next to their shop and maintenance facility.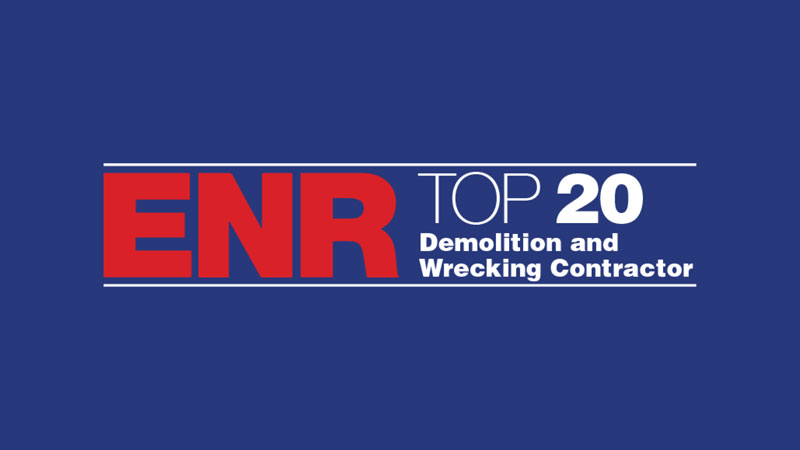 Sessler Wrecking showcases their success over the decades by consistently being ranked as a Top Demolition and Wrecking Contractor in the nation by Engineering-News Record.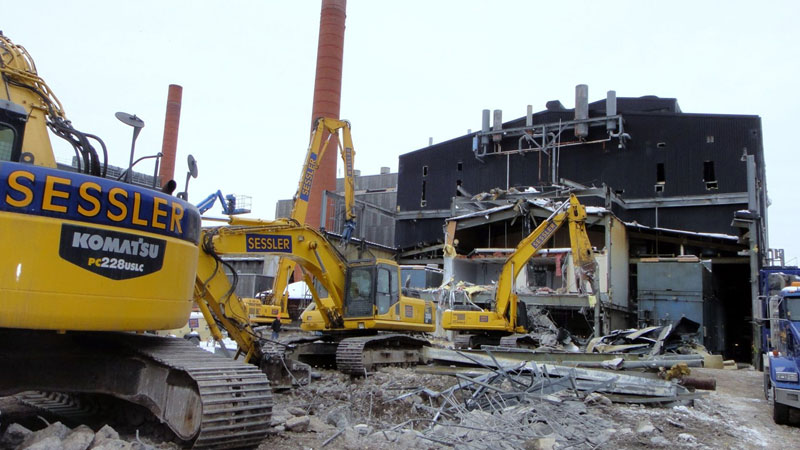 Known as bridge demolition specialists, Sessler continued growing their portfolio as industrial and commercial building demolition contractors, providing services for some of the nation's highest profile jobs.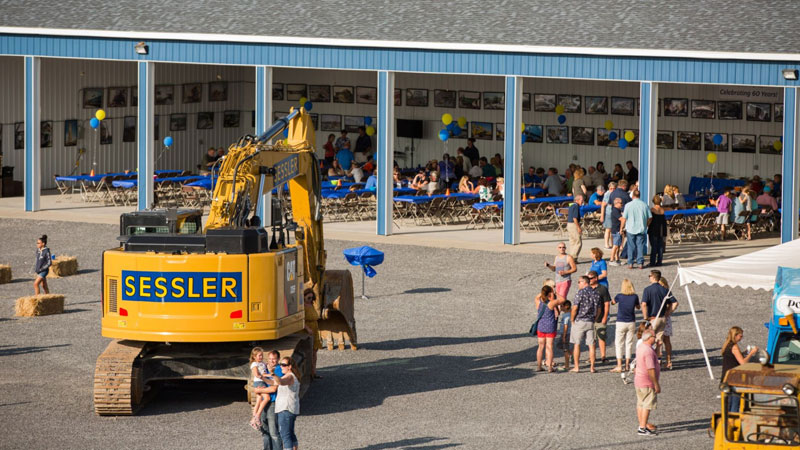 Sessler Wrecking celebrates their 60th anniversary with a community and company wide celebration.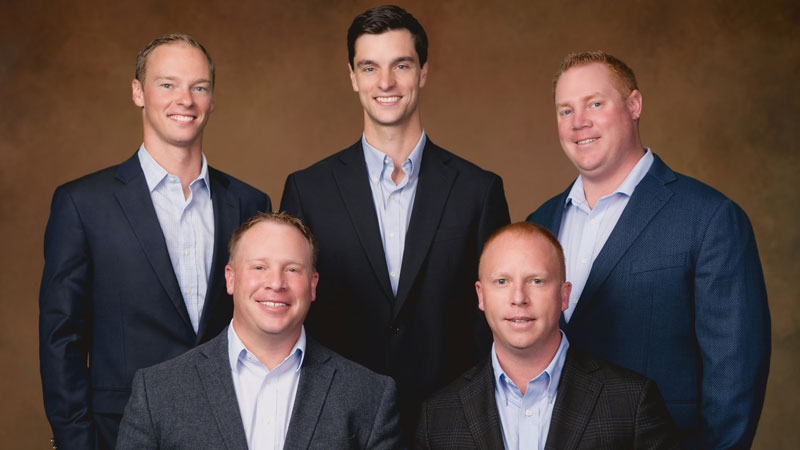 Continuing the family ownership and management, Brian, Jeff, Kevin, LaVerne and Nick become the third generation owners of Sessler.