Port of Albany, Albany, New York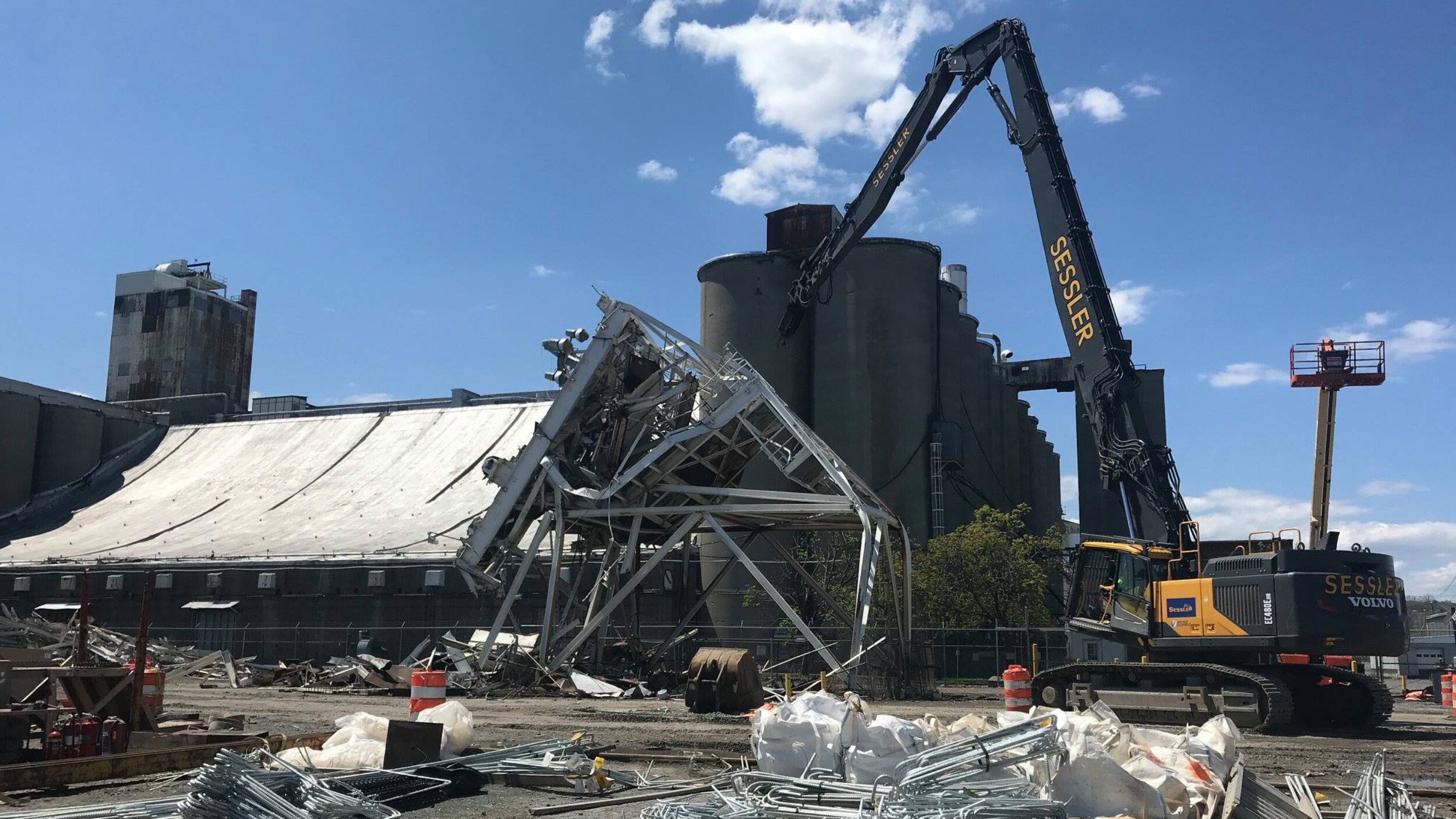 At the Albany Port District Commission last month, Sessler Wrecking safely removed a ship loading conveyor system that spanned 676' feet at 65' in height. The conveyor system was in use for over 60 years, most recently to assist with the shipping of grain by Cargill.  Sessler utilized a tandem crane pick approach to lower the 60 ton truss. Using a hydraulic shear on a 90′ boom our Volvo 480 Excavator helped slice the conveyor apart and to the ground. Nearly 250 gross tons of steel were recycled at the finish of the project.
We have the experience to solve your industrial demolition challenges.