CRH Concrete Plant, Buffalo, New York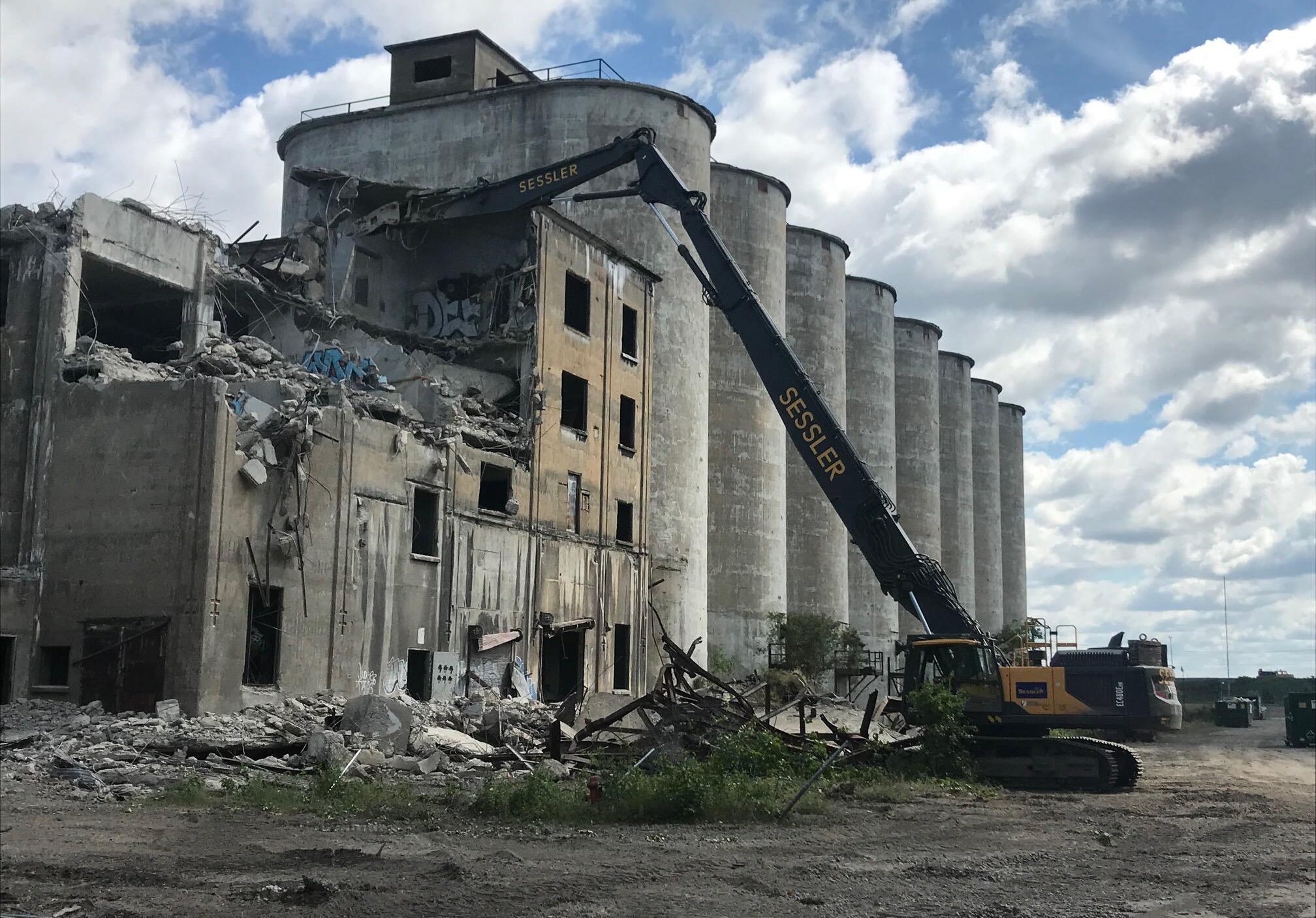 As Buffalo, NY continues to redevelop and enhance its waterfront on Lake Erie, CRH sought to remove decommissioned portions of their cement plant and Sessler Wrecking was up for the job.
Sessler was hired by CRH, an international building materials company, to demolish eight buildings at their western New York plant and remove on-site regulated waste. The concrete buildings were comprised of former raw storage, loading facilities, old clinker and load out silos that reached 85' in height. Sessler's scope of work also consisted of asbestos abatement.
The buildings were demolished utilizing our ultra-high reach Volvo demolition excavator and 50-ton Komatsu excavators with hammers and hydraulic sheers. Sessler recycled 25,000 tons of debris on site utilizing our concrete crushing plant.
We have the experience to solve your industrial demolition challenges.