Fiero Powerhouse & Wastewater Treatment Plant, Pontiac, Michigan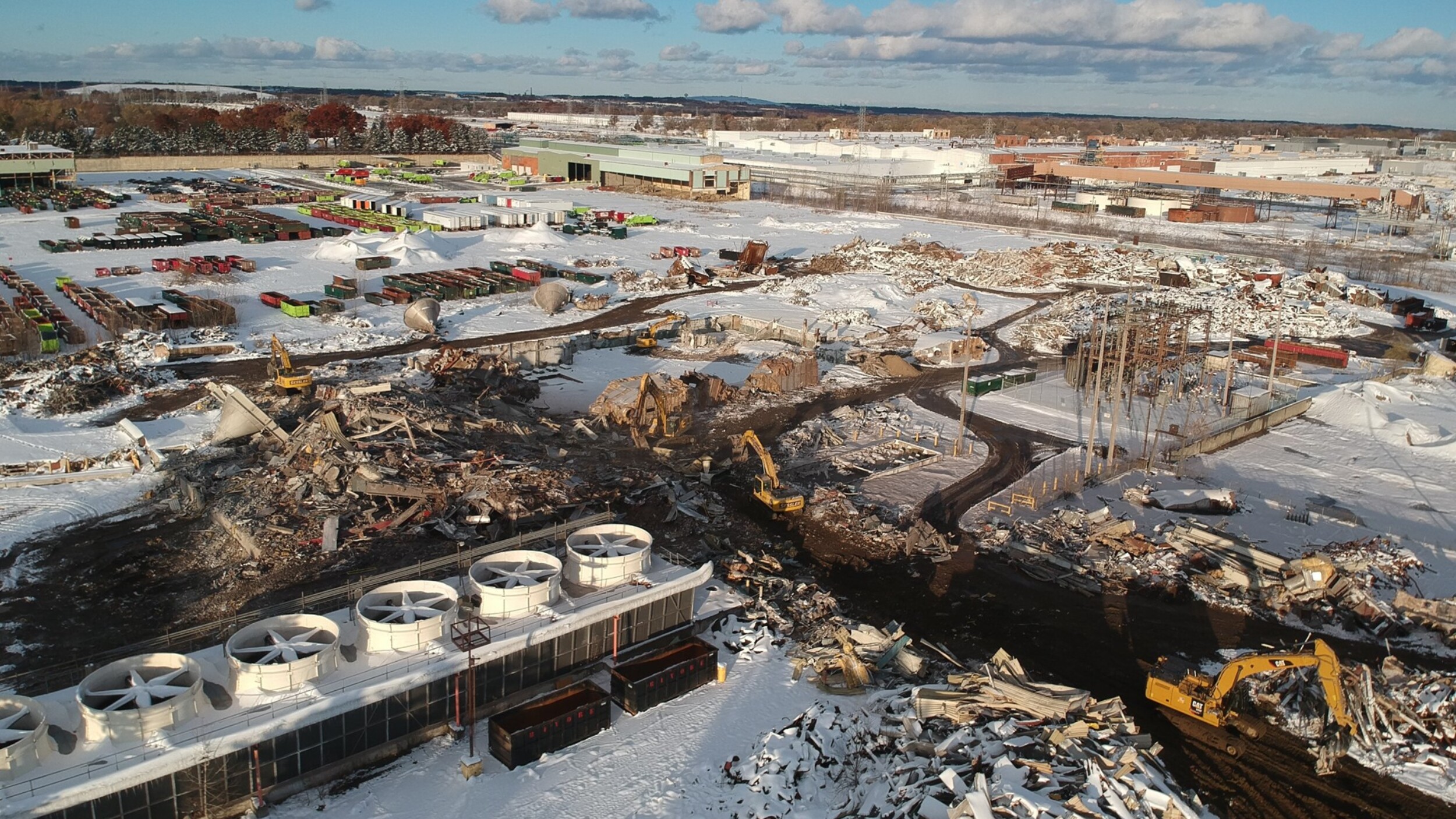 Sessler secured the role as the general contractor for the decommissioning, decontamination and demolition of the former coal fired Fiero Powerhouse & Wastewater Treatment Plant, for RACER Trust, located in Pontiac, Michigan.
The scope of work included the asbestos abatement, environmental decontamination and site restoration of over 20 acres, and demolition of 19 buildings and structures and over one thousand feet of sub surface and overhead coal conveyor systems. A nearby wastewater treatment facility was also demolished and abated of hazardous materials, which were disposed of properly to an off-site approved location.
Sessler also conducted the implosion of a 110-foot-tall boiler and a 210-foot-tall chimney which helped clear the way for new development on the previous coal fire power plant.
Click here to view the implosion!
We have the experience to solve your industrial demolition challenges.