St. Ann's Heritage Tower, Irondequoit, New York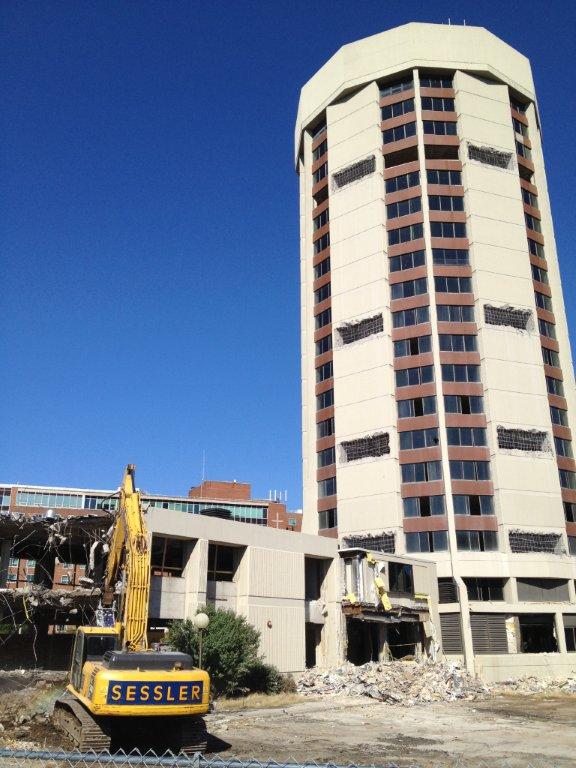 Removal of 22 story building. Building was imploded through the use of explosives. Special precautions were taken to ensure public safety as the structure was in close proximity of Rochester General Hospital, nursing home, apartment buildings, and less than 50' from a chapel.
We have the experience to solve your building demolition challenges.