Mohawk Valley Health Systems, Utica, New York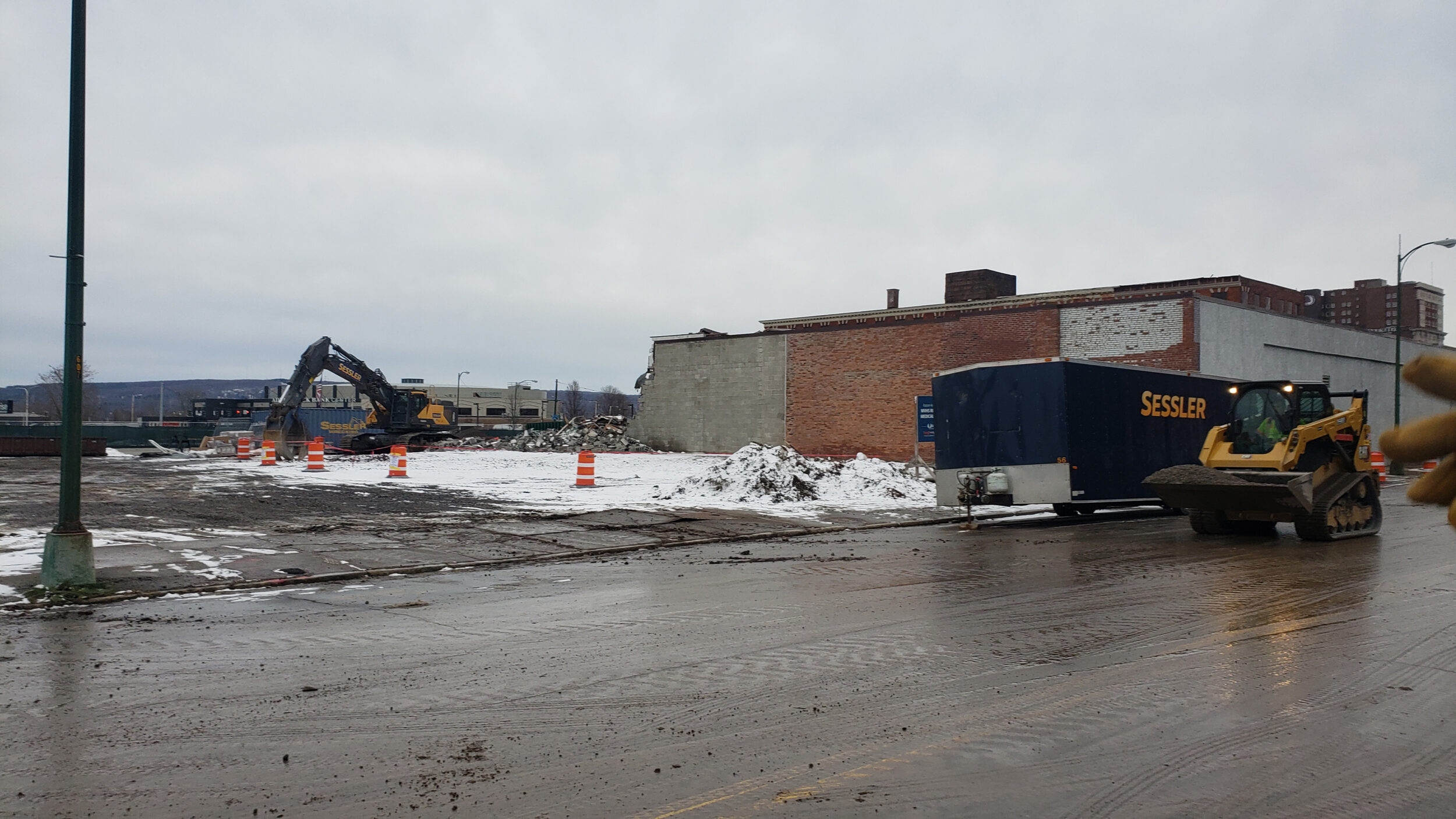 Sessler took part in one of the Northeast's highest-profile healthcare projects, which included the demolition and environmental remediation of 25 buildings which spanned across two city blocks in downtown Utica—each building ranged from 1-4 stories each.
Sessler worked closely with local, state, and federal agencies to secure the necessary permits to carry out the demolition and remediation. Site work components which included utility disconnections, traffic, noise, and dust control were all coordinated through our health and safety team to ensure that the workers and surrounding community were protected.
The crew carried out the abatement of each building, and consolidated waste streams to reduce the volume of construction debris, which was delivered to the local approved landfill and the project's recycling goals were satisfied. Sessler also performed soil remediation in some locations as well as supplied and installed backfill for the next phase of the project.
We have the experience to solve your building demolition challenges.