Sessler Companies Ranks in C&DR Top 50 List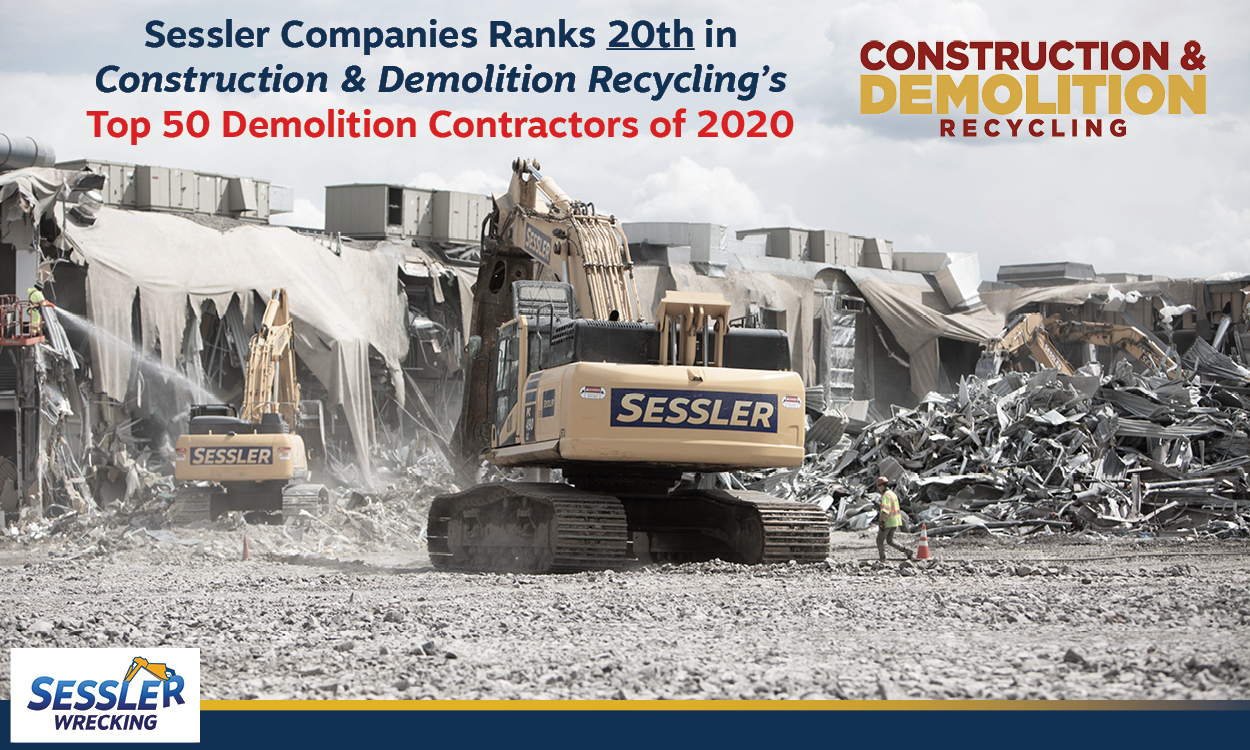 Sessler Companies is proud to announce it was ranked 20th in the Top 50 Demolition Contractors for 2020 by Construction & Demolition Recycling.
Each year, Construction & Demolition Recycling releases their list of the industry leaders based upon demolition-related revenue. Sessler Wrecking is proud to be repeatedly named on this list.
Sessler Wrecking prides itself on the quality of work on every single project. This is a true testament to the great work of our professional, best in class team! Thank you to our vendors and customers for helping us continue to grow and maintain our recognition as one of the largest demolition firms in the country.
« More news