Rt. 23 Schoharie Creek, Prattsville, New York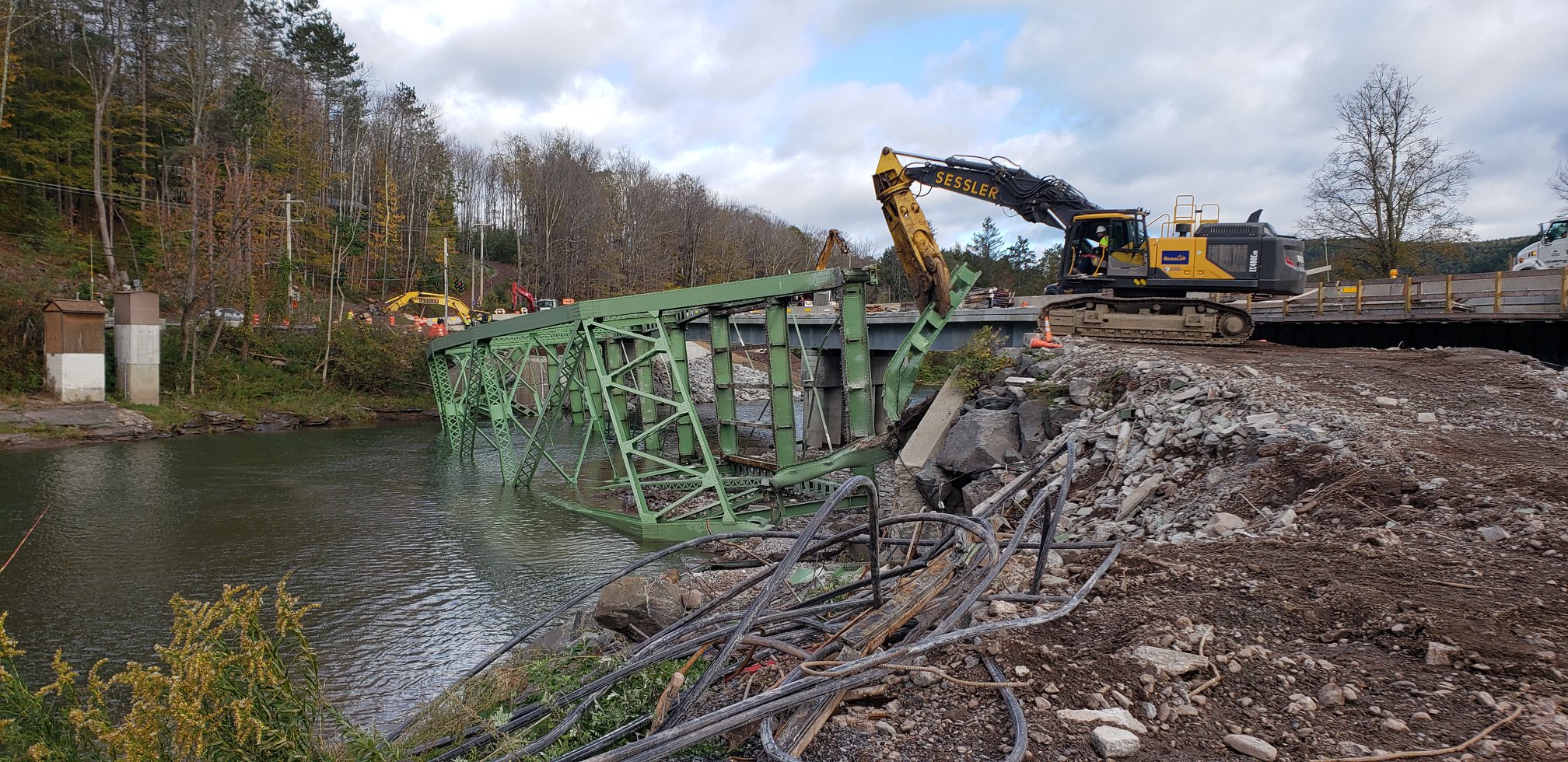 Rt. 23 over Schoharie Creek – Prattsville, NY
Sessler removed the Rt. 23 bridge over the Schoharie Creek in picturesque Greene County.
Prior to the commencement of the demolition portion of this project, H&B constructed a new bridge over the Schoharie Creek just to the north of the decommissioned 250' steel truss bridge.
The deck removal process utilized the Sessler engineered swing scaffolding capture frame. The capture frame prevented any concrete debris generated from the bridge deck removal from entering the Schoharie Creek. This environmentally safe process is a specialized method of Sessler.
The newly constructed bridge to north was just 2' away from the demolition of the old bridge. This presented a challenge for the removal of the steel frame. Utilizing 60 years of experience and field knowledge, the Sessler crew precision cut the steel truss with our hydraulic shears and were able to drop the frame away from the new bridge into the creek below. This method of demolition took precision engineering and highly skilled operators to perform in a safe and timely manner.
The steel frame was then removed and cut up on the banks of the creek. Over 252 gross tons of steel was recycled at an approved waste disposal site.
We have the experience to solve your bridge demolition challenges.