SamSen Marina at Sampson State Park, Romulus, New York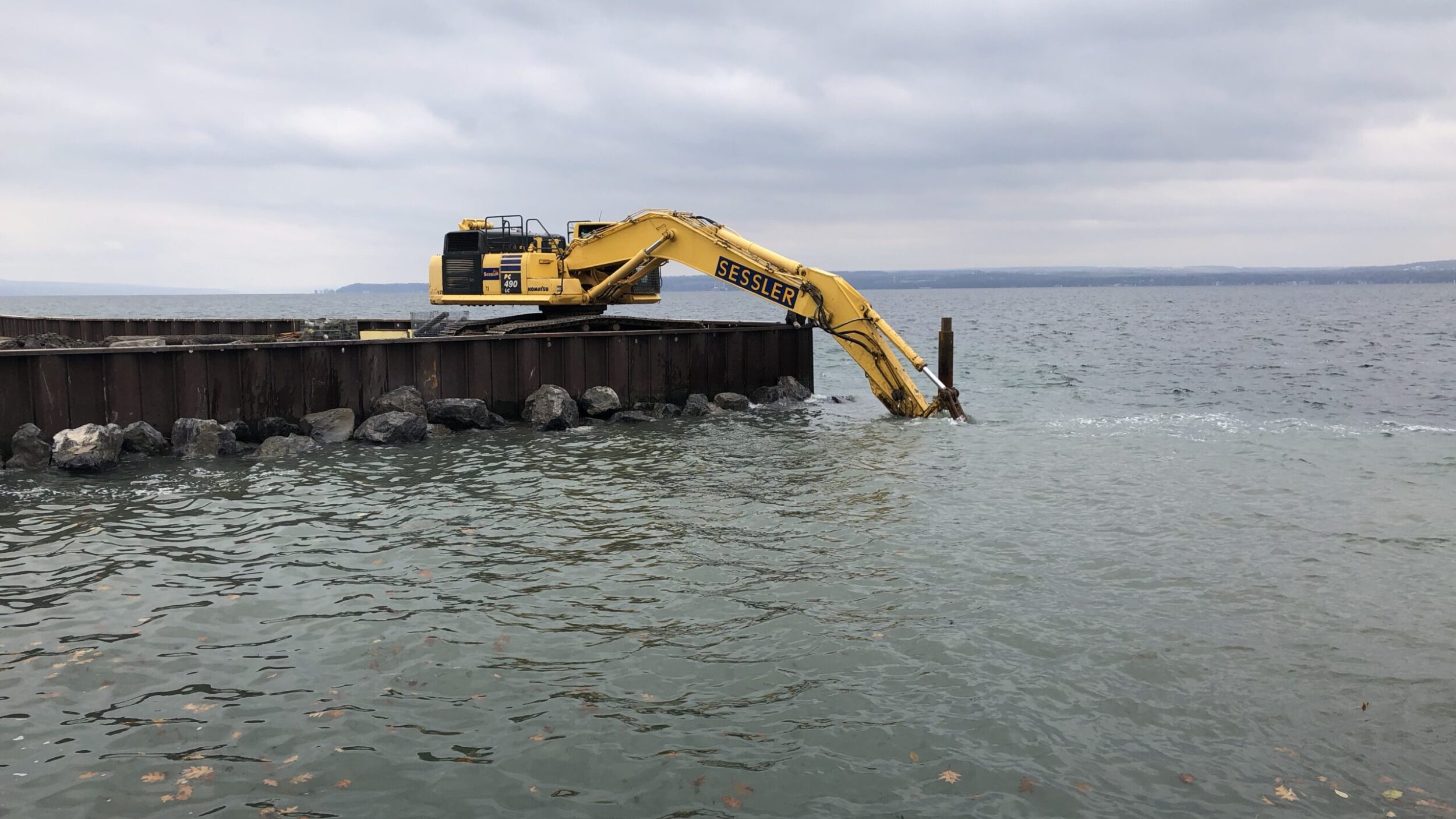 The Sampson State Park Marina located in Romulus, NY, on the East shore of Seneca Lake, was in desperate need of a full renovation and redevelopment—that is where our Sessler Wrecking crew stepped in.  The marina had been diminishing overtime and had not had an update in over 20 years—boaters on Seneca Lake needed a spot to dock, fuel up their watercrafts, and use as a seasonal home.
Our Sessler crew dewatered the entire marina and dredged the basin while removing 100,000 cubic yards of dirt and sediment to be able to reconfigure the 100-slip marina and launch ramp.  Our team redesigned the entrance while adding wave attenuation boulders and drove all the new dock-pilings.  Our team excavated the whole site and prepped it for the marina construction contractors to come in and compete the full construction.
The Sampson State Park marina today is fully operational with seasonal and transient boat slips, while offering a gas fueling system and a convenient store for boaters and patrons.
We have the experience to solve your marine services challenges.