153 Acres of Construction Ready Land, Seneca County, New York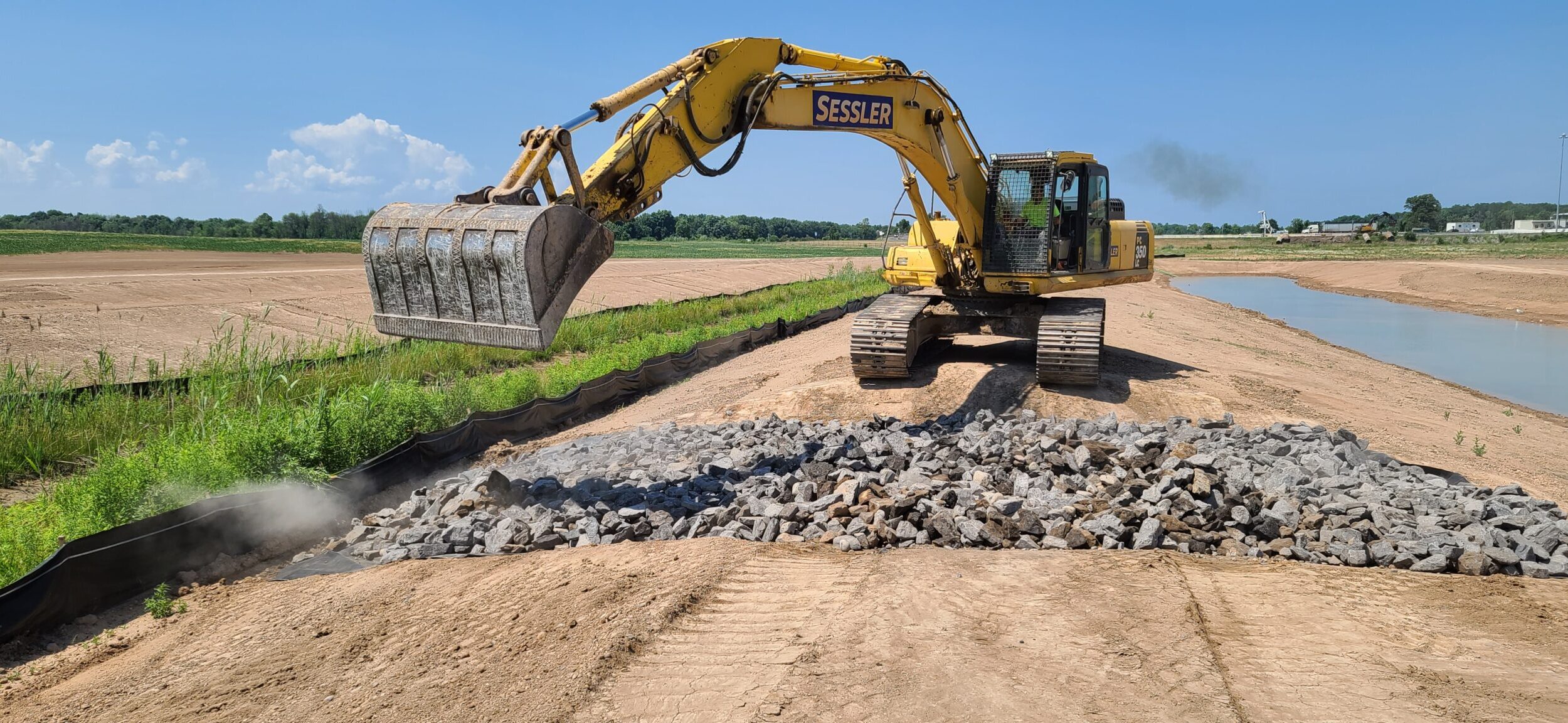 Sessler Development in conjunction with Sessler Wrecking has recently developed the property at the junction of Rt 318 and Rt 414 for future local business opportunities. Bounded by the New York State Thruway to the North, Route 414 to the East and Route 318 to the South, this premier parcel of land consists of 153 acres of construction ready land.
This property, formerly vacant woodland, was cleared of trees and brush using Sessler's fleet of heavy machinery and graded to agriculture standards in 2015. In 2020, Sessler designed, excavated, and installed two large stormwater retention basins in the center of the property spanning a total of 3.4 acres. Engineered to exceed the potential stormwater inflow of the eastern half of the property, these ponds are capable of containing a combined 5.2 million gallons of water before designed overflow systems are engaged.
As a result of Sessler's forward thinking, future development on this property can be maximized through the elimination of multiple potential smaller stormwater management systems throughout the property. In keeping with the environmentally conscious mindset, all of the trees from this site along with the topsoil from the retention pond footprints have been recycled or reused locally by community members.
We have the experience to solve your site preparation challenges.