CSX Jericho, Bethlehem, NY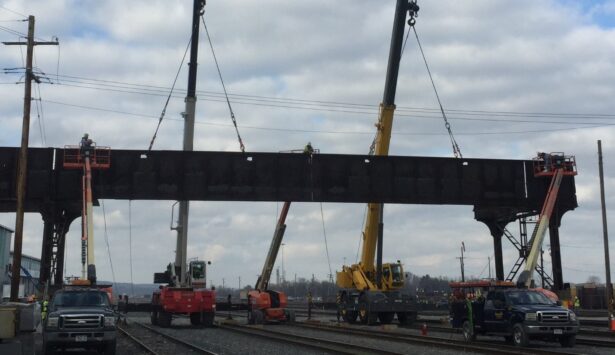 All aboard Wrecking Wednesday!
This week's post shows off our demolition of the abandoned Jericho Road Bridge for CSX Transportation located at their Selkirk Yard in Bethlehem, NY in 2015.
This particular job gave us a unique challenge as the bridge spanned across 39 active railroad tracks and a diesel fueling station. The track availability was as little as 30 minutes at times, which gave our crew a small window to demo the bridge safely and precisely.
The structure was a 1,132 feet long, 12 span steel bridge. Our team was able to salvage 1,100 gross ton of steel at the conclusion of the project.
« More news