Sessler Wrecking Ranks Nationally in ENR's Top Specialty Contractors List for 2023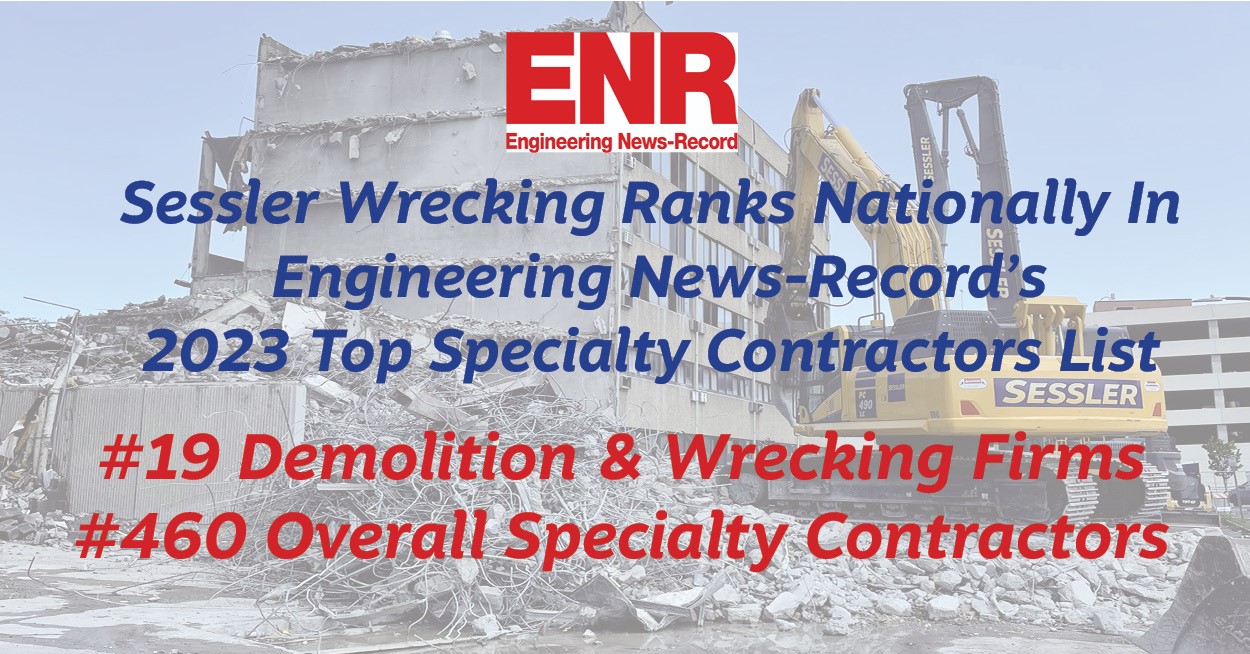 Since our modest beginnings in 1958, we've upheld an unswerving commitment to excellence within the demolition and wrecking sector. Today, we are overjoyed to announce that we have once again achieved national recognition, securing a coveted position in Engineering News-Record's highly esteemed Top Specialty Contractors Lists for 2023!
This remarkable milestone reaffirms our enduring impact on the industry, marking an impressive 65 years of unwavering dedication to our craft. It stands as a testament to the hard work, expertise, and passion that our team invests in every project.
We extend our heartfelt gratitude to our dedicated team and trusted clients who have remained the pillars of our success throughout these incredible six and a half decades. Your unwavering support has propelled us to the pinnacle, and we acknowledge that this achievement would not have been possible without you.
As we commemorate this significant milestone and look ahead to the future, our commitment remains steadfast in redefining industry standards and delivering exceptional projects that resonate with our legacy of excellence.
Thank you for being an integral part of our journey and allowing us to keep "Making Good Things Happen!"
« More news