Sessler Wrecking Ranked #19 in Construction & Demolition Recycling Top 40 Demolition Contractors List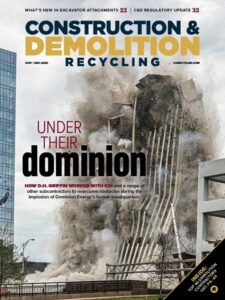 Sessler Wrecking was ranked #19 in the "Top 40 Demolition Contractors in the US List" from Construction & Demolition Recycling (C&DR).  The list showcases how demolition contractors from coast to coast faired in 2019.   Thanks to a healthy record of diverse projects that included bridge, building, and industrial demolition, Sessler Wrecking was able to climb into this list and be ranked with some of the best in the industry.
This ranking is a testament to our hard working team who help contribute to the growth and success of this generational, family – owned company.
C&DR magazine, along with its website and e-newsletter products, offers independent coverage of the recycling of C&D materials, from demolition work and the processing of the material it generates to the processing of mixed debris and land-clearing material. It also includes the business of brownfield redevelopment and meeting LEED green building requirements
« More news