Route I-81 bridge over Lehigh Valley Railroad, Cortland, New York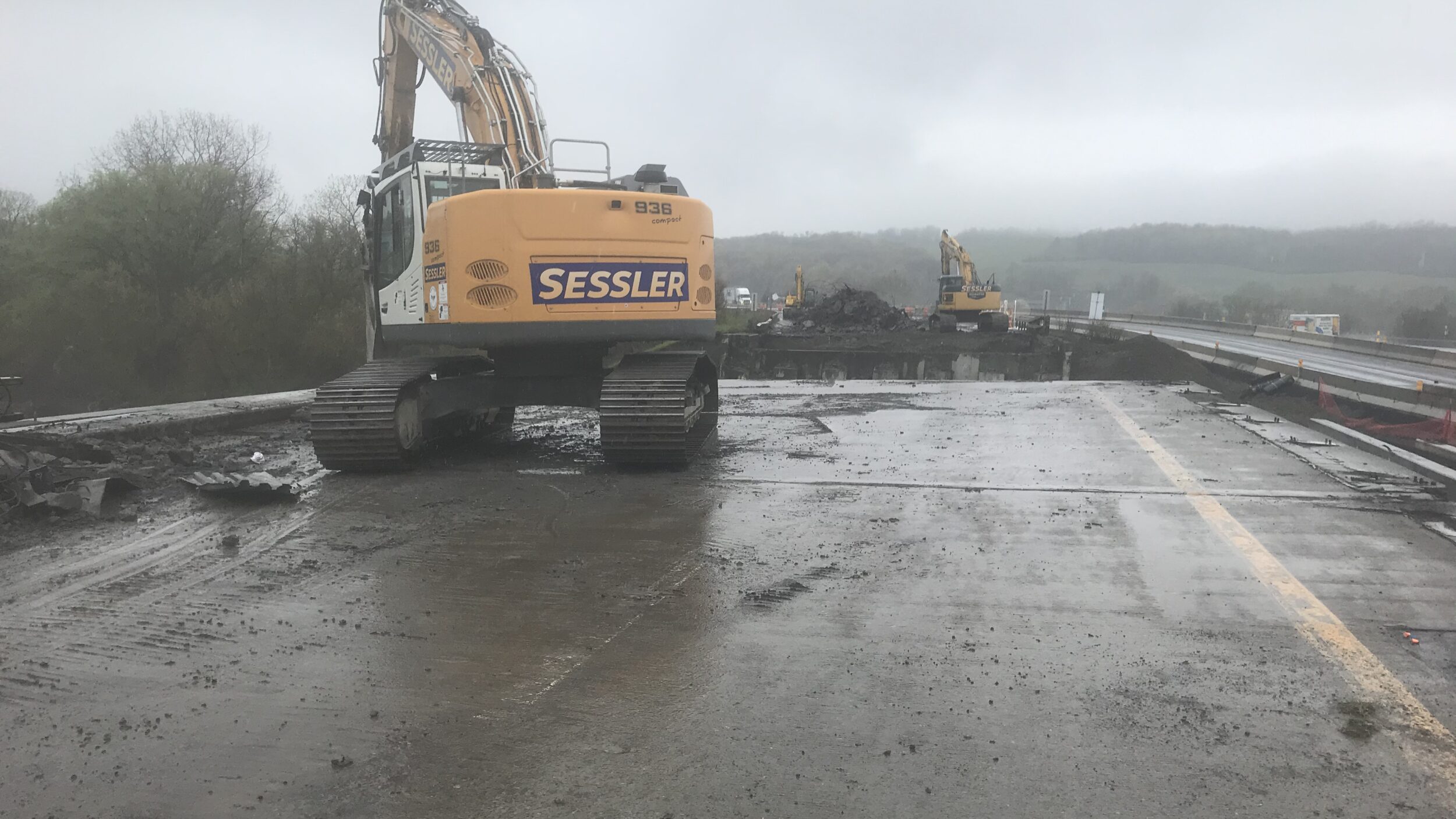 The bridge demolition experts were at it again, as this week's Wrecking Wednesday features the Route I-81 bridge over the Lehigh Valley Railroad in Cortland, NY. This was a 2-stage project with both the northbound and southbound lanes that spanned over the abandoned railroad right-of-way.
Each phase of the project required the removal and proper disposal of asbestos paint coated girders.
The first stage of the project began in July of 2020, and stage 2 was completed in May of 2021. There was a total of 254 tons of steel and 920 cubic yards of concrete removed.
« More news