Rochester General Hospital, NY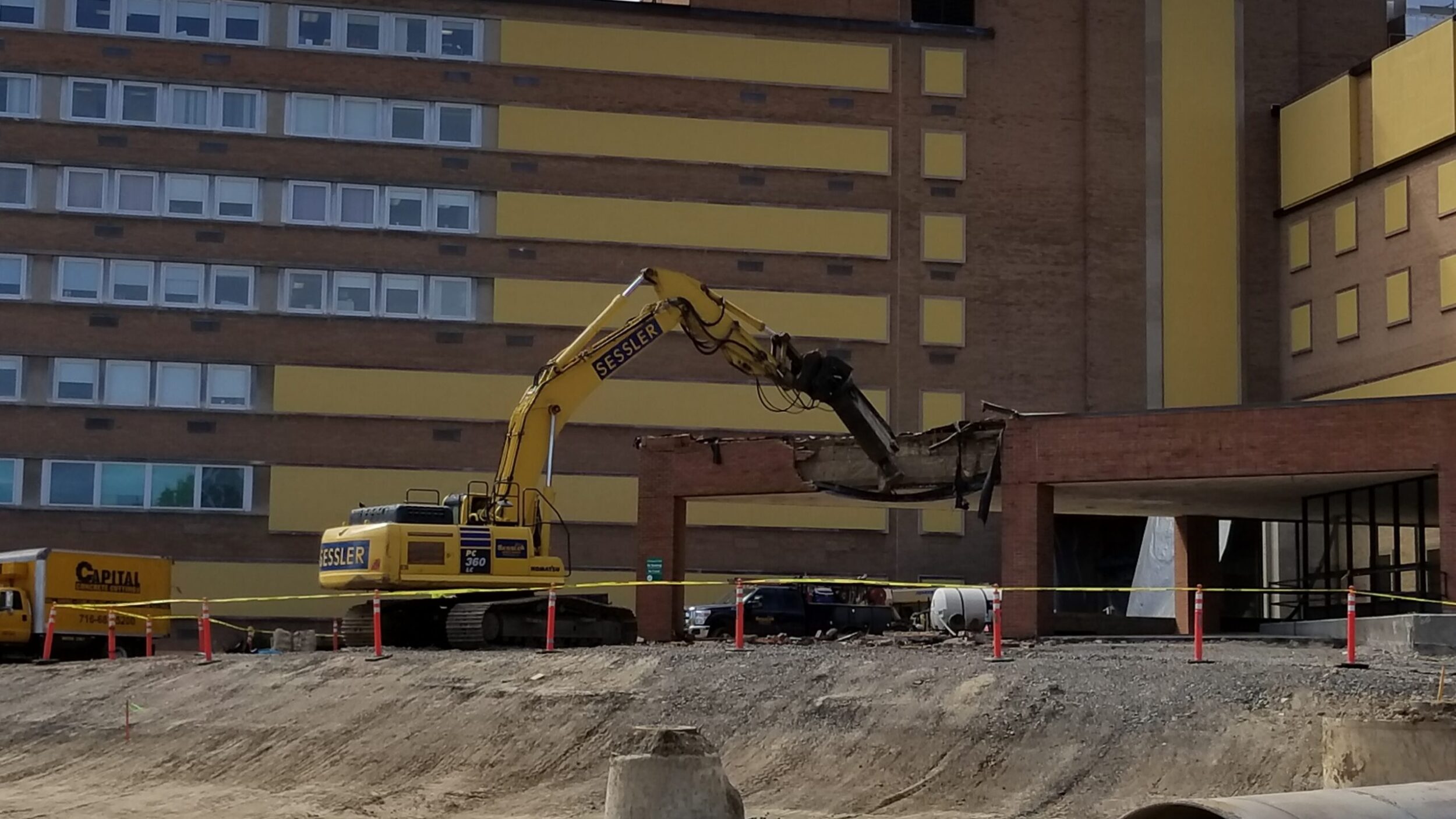 Wrecking Wednesday this week showcases our work providing strategic solutions to our region's healthcare industry.
Our team participated in the enabling phase of the Rochester General Hospital Center for Critical Care project in 2017. We strategically demolished a portion of the hospital to make way for the new 330,000 SF expansion.
The surgical cut and pick method for the steel structural beams was utilized and our crew performed the asbestos abatement of the demolished portion of the hospital. All while staying within the noise and vibration restrictions to ensure that the safety, comfort, and care of patients were maintained.
« More news