Preserving Historic Silos While Clearing Space for Modernization Opportunities Along Lake Erie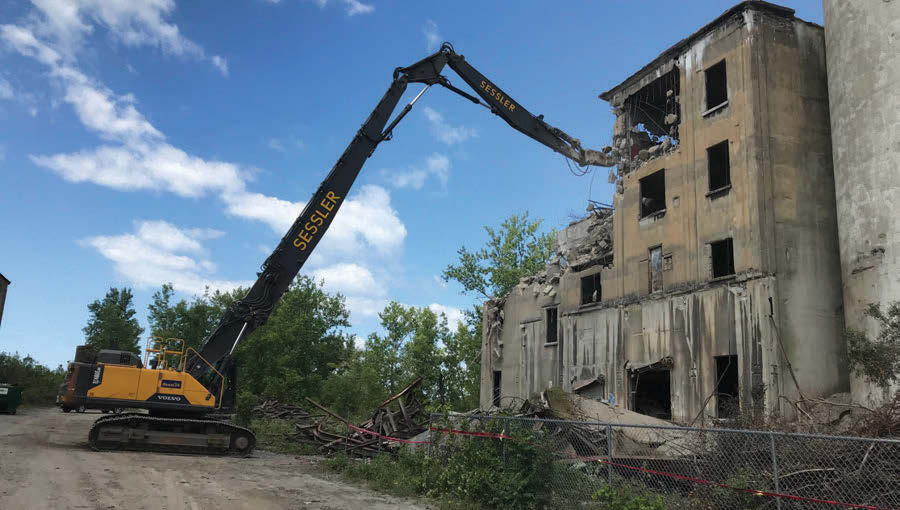 The waterfront in Buffalo, N.Y., has seen a resurgence in new development and redevelopment of commercial and industrial sites. The skyline of Buffalo's waterfront consists of historic warehouses and cement and grain silos. Historians and preservationists in this area take special pride and consideration for the history of the tall silos on the shores of Lake Erie.
On a peninsula in the Outer Buffalo Harbor is one of the area's largest cement plants, which made up the former Lehigh Cement Elevator Complex. CRH, an Irish international building materials company, acquired the 90-year-old plant in 2015. The plan was to use the newer portions of the plant for increased capacity, redevelop underutilized silos for cement storage, and demolish deteriorating and unsafe structures on the plant campus.
Sessler of Waterloo, N.Y., was selected to provide turnkey solutions involving a specialized permitting process, environmental remediation, demolition and general site work. A generational, family-owned business, it provides heavy industrial and bridge demolition services nationwide through its flagship company Sessler Wrecking. It also offers environmental remediation services with its partner company, Sessler Environmental Services, and performs real estate development through Sessler Development.
Sessler was contracted to demolish eight buildings at the site and remove onsite regulated waste. The concrete buildings comprised former raw storage loading facilities and old clinker and load-out silos that reached 90 ft in height. Its scope of work also consisted of asbestos abatement, universal waste removal and general remediation.
Teamwork Expedites Approvals
Before remediation would begin and excavators could mobilize onsite, Sessler worked closely with the City of Buffalo's Dept. of Permit & Inspection Services and its Preservation Board on the approval of the demolition permit. The site is eligible for inclusion on the National Register of Historic Places; therefore, Sessler hosted numerous site tours with the Preservation Board and presented at a half-dozen meetings to educate authorities and expedite permit approval, which was granted in the summer of 2018.
Sessler performed significant asbestos abatement to the buildings and silos. Remediation work included substantial cleanup of oils from derelict transformers onsite and removal of items throughout the facilities that contained mercury.
Saving Sixteen Silos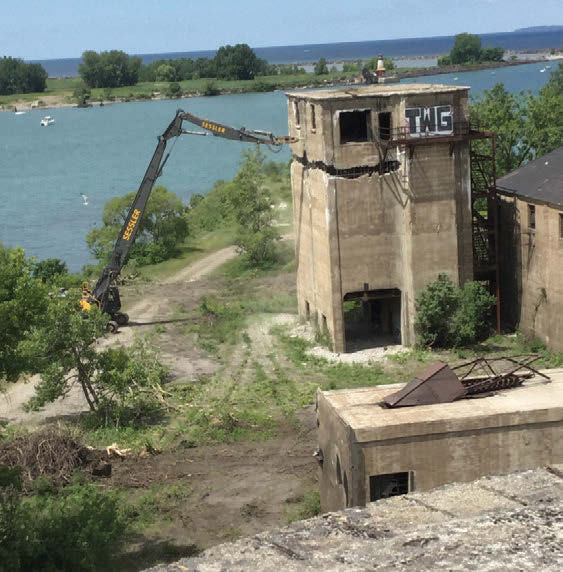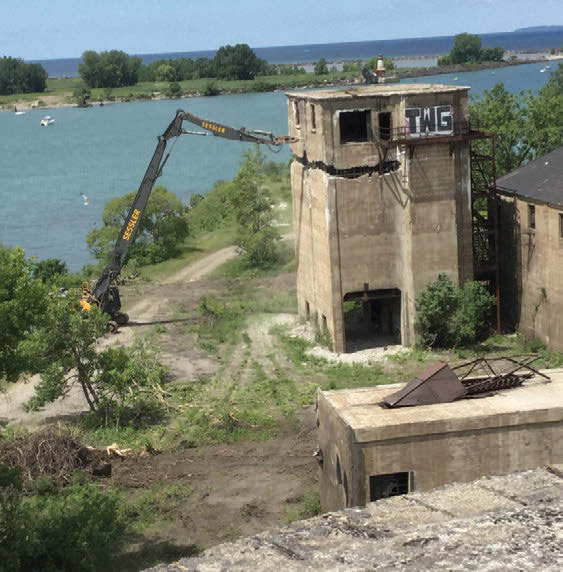 An existing bank of 16 silos was to remain and be rehabilitated for future use by CRH. These silos were surrounded by three deteriorated connected structures. Sessler demolished the 90-ft-tall concrete structures attached to the historic silos and demolished decades-old hardened cement in the bottom of the silos. A defunct screw conveyor unit was also removed from each of the silos and recycled.
The buildings were demolished utilizing Sessler's ultra-high-reach Volvo demolition excavator and several 50- to 70-ton Komatsu and Caterpillar excavators with hammers and hydraulic processors.
The company ultimately recycled 25,000 tons of concrete debris utilizing its onsite concrete-crushing plant, which was a key element that helped keep the project on schedule and budget. More than 1,500 tons of steel were also removed and recycled offsite. Sessler performed more than 11,000 man-hours on this project without injury or incident.
« More news