Plan X- New Falls Road Bridge over PA Turnpike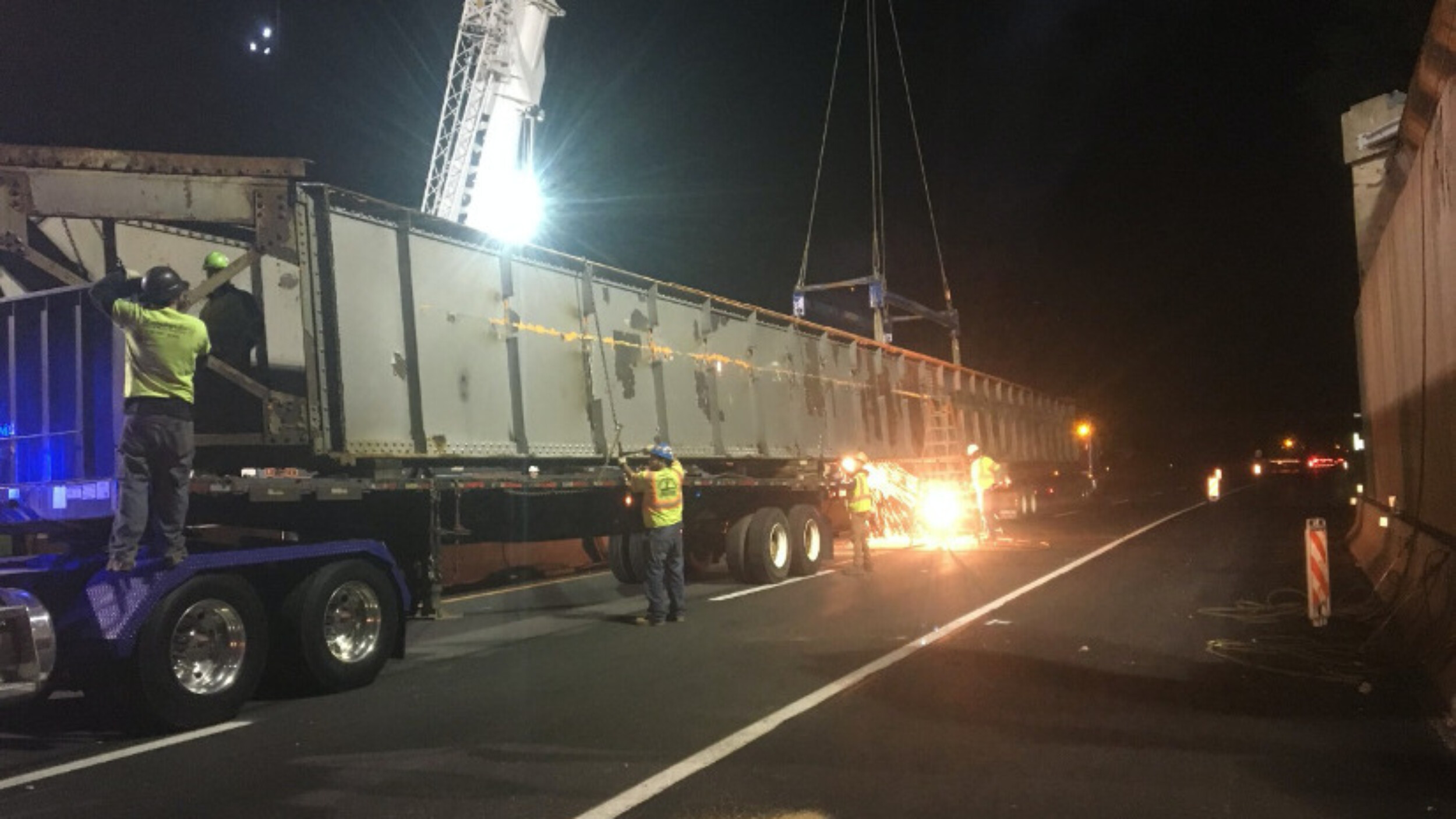 This past weekend our crew completed a "Plan X" on the New Falls Road Bridge over the Pennsylvania Turnpike (I-276) outside of Philadelphia.
Sessler used large cranes to remove 8 bridge girders which spanned 127 feet in length and were 7 feet tall!
During the 4 hour shut down of the Turnpike in the early hours of the morning, our team completed the job safely and restored traffic to the turnpike ahead of schedule.
« More news