Demolition of Thruway Toll Booths Begins in Victor
Our crews are working overnight this week and in the coming months removing NYS Thruway Authority Toll Booths at exits from Rochester to NYC and to the Massachusetts border. This project is extremely time sensitive, requiring coordination with multiple contractors and governmental agencies…the experience and precision that Sessler Wrecking brings to the table is what makes us perfect for this job!
Thanks for great footage Spectrum News Rochester!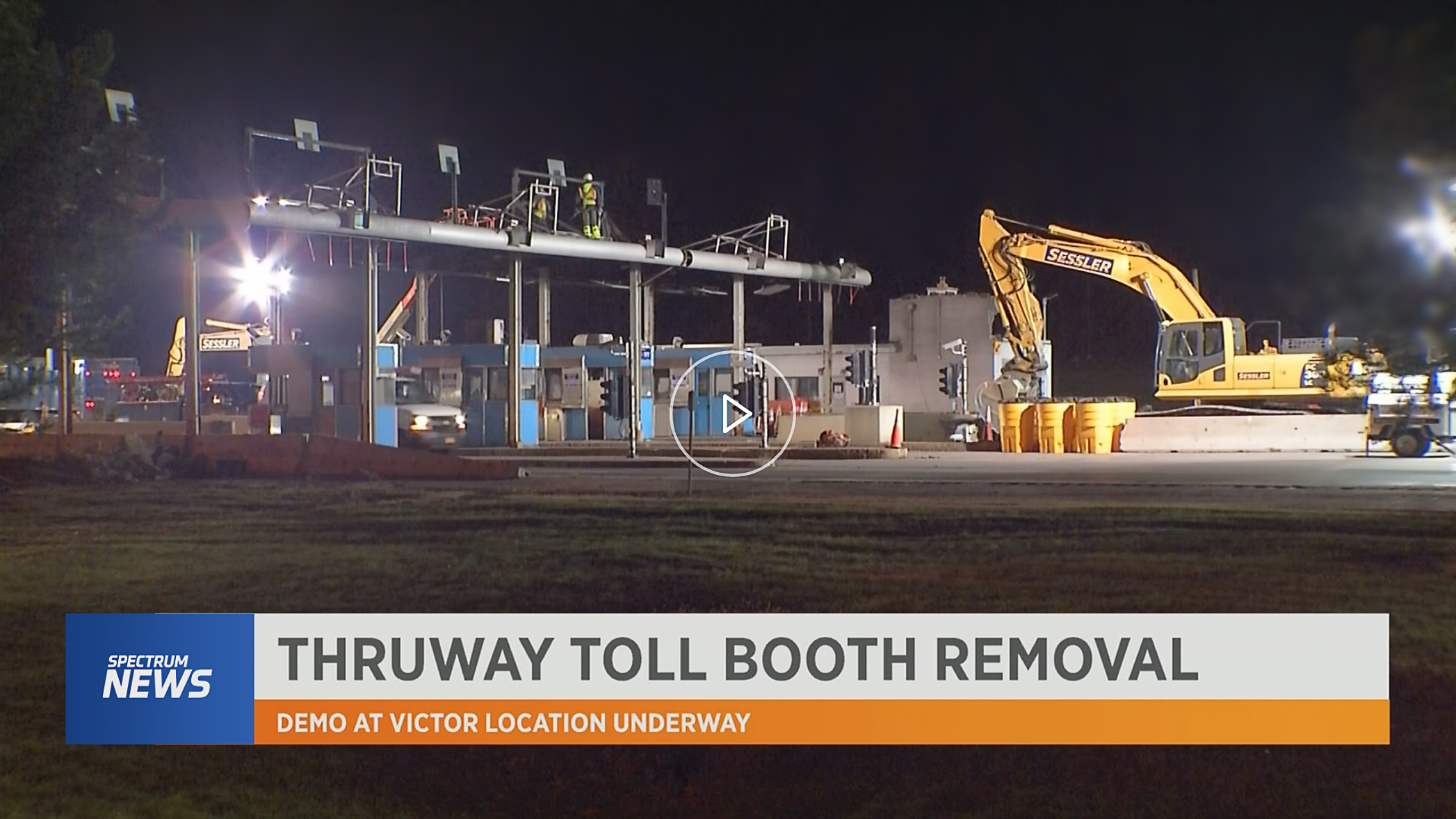 « More news