A Side Business Dream Turned Industry-Leading Demolition Company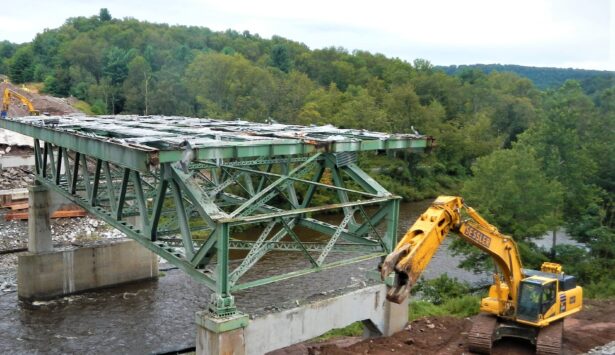 The year was 1958. General Eisenhower was president of the United States. The Cold War was heating up, and NASA was creating a response to the Soviet launch of Sputnik. Frank Sinatra and the Rat Pack were coming together in Las Vegas. In Waterloo, N.Y., at age 19, Vern and Barb Sessler started an excavating business with a used 1952 Ford 8-N tractor, equipped with a loader and backhoe.
L.M. Sessler Excavating Contractor started as a side business. Vern had a full-time job as a laborer with the New York State Dept. of Transportation, and Barb worked as an assemblyperson making parts for televisions at Sylvania Electric in Seneca Falls, N.Y. To draw attention to their new business, Sessler's units were painted pink with black lettering. The symbolic pink backhoe sits in front of the Sessler Companies headquarters in Waterloo to this day.
Through the Decades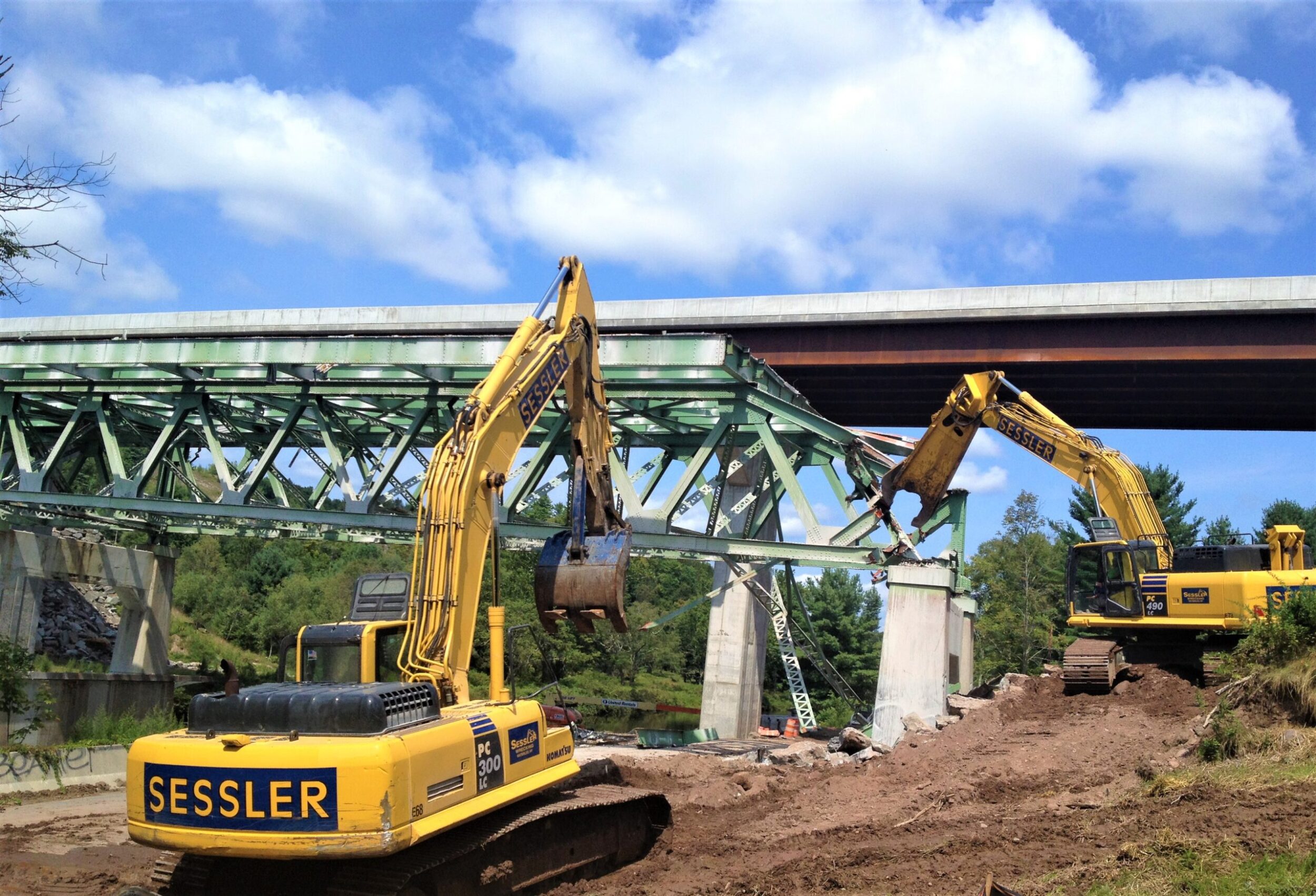 During the mid-1960s, Sessler primarily engaged in installing septic tanks, leach fields, sewers and waterlines, and digging cellars, swimming pools and Cold War bomb shelters. By the end of the 1960s, the company employed five men and started to focus on building demolition. It started small by demolishing garages and houses and then expanded to commercial and industrial buildings.
Federally funded urban renewal projects kept the company busy throughout Upstate New York in the 1970s. In 1972, a flood caused by Hurricane Agnes devastated the Southern Tier, and Sessler was one of the first demolition companies to start clean up in Corning, N.Y. At one time, there were more than 80 employees working on the project. In 1975, the company was incorporated as L.M. Sessler Excavating & Wrecking.
The American LaFrance Fire Engine Factory in Elmira, N.Y., demolition, which took place in 1981, was Sessler's largest project during that period. Another signature project was the demolition of the Franklin Motor Car Factory in Syracuse, N.Y. These projects put the company on the map in New York and the Northeast.
The late 1970s saw a change in the structure, as all of Barb and Vern's children, Jane, Craig and Vern Jr., joined the company. The business continued to expand and was proud to have customers like Corning Glass, Kodak, Bristol Myers, NYSEG, Goulds Pumps, P&C Foods and Wegmans. The company grew in the second half of the 1980s, and through the purchase of one of the largest excavator mounted shears in Upstate New York, Sessler became focused on bridge and large industrial demolition.
That focus turned Sessler into the largest-volume bridge demolition contractor in New York during the 1990s and through to today. The company has demolished more than 3,000 buildings and 600 bridges throughout the Northeast and Mid-Atlantic.
Today and Beyond
Into the millennium and today, the company remains strong, leading the bridge demolition business throughout the Northeast, working on the Lake Champlain, Verrazano-Narrows, Tappan Zee and Triborough bridges. As business has expanded into the Northeast and Mid-Atlantic, work has been performed on the Moses Wheeler and Q bridges. Sessler has been listed as one of the Top 20 demolition companies in the United States by Engineering News-Record on four occasions, most recently in 2017, including being named No. 1 specialty contractor in the tristate area. Sessler's fleet includes more than 100 pieces of major equipment (excavators, dozers, loaders, trucks, trailers, barges, etc.), and it employs an average of 80 employees.
Sessler is transitioning to the third generation, as Dan, Brian, Jeff and Kevin Sessler have moved into more prominent roles in the company. This exciting change has precipitated advances in technology in terms of reporting, bidding and working diligently to stay ahead of the industry standard in safety and training. This includes industry patents for wing trailers and overhang brackets that allow traffic to flow smoothly and safely underneath while overhead bridges are demolished. As stewards of the environment, Sessler is proud to focus on an expanded fleet that is fuel efficient and ecofriendly.
What started as a side business 60 years ago has transformed into a well-known demolition company, but what remains is the owners' foundation of quality, integrity and honesty. Sessler's history speaks volumes about the reputation of a family company dedicated to superior service in solid business practices.
« More news