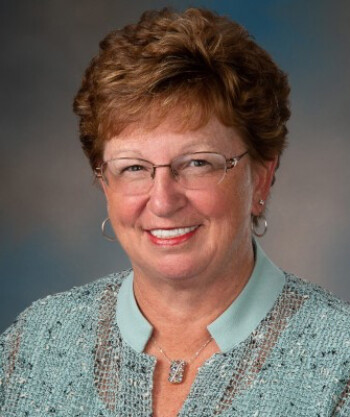 Jane Shaffer
Past Owner
Jane Sessler Shaffer, a lifelong resident of Seneca County, is an accomplished business owner, entrepreneur, and community leader.  Jane, with her bothers, Craig and Vern, Jr., owns and operates Sessler Wrecking.  Sessler Wrecking was founded by their parent's, Vern, Sr. and Barb, in 1958.
A graduate of Waterloo High School, Jane studied business administration at SUNY Morrisville and has continued her education taking business and finance courses at Finger Lakes Community College, Cayuga Community College, and Monroe Community College.  Before joining her family business Jane worked at the IRS and the Seneca Army Depot.
Jane is an Executive Committee Member of the Construction Risk Containment Insurance Company (CRCIC).  She is also a partner and manager, along with her brothers, of various other Sessler company interests', such as SamSen LLC, Seneca Lake Resorts, 3 S Gateway LLC, and Sessler Development.
Outside of her numerous business engagements, Jane is an active community leader.  She is the Co-Chair of the Celebrate Commemorate – Memorial Day Project in Waterloo, member of the Locate Finger Lakes Board of Directors, active with Young Entrepreneurs Academy (YEA), and is proud to serve on the Sampson Veterans Memorial Cemetery Committee.
Jane is a Past President of Waterloo Rotary and Past Chair of the Seneca County Chamber of Commerce Board of Directors.  She was recognized as a Top 20 Women in business by CNY Business Journal, Citizen of the Year by Seneca County Chamber of Commerce as well as Women of the Year by the Seneca Falls Women's Coalition.  Jane was recognized by former NYS Senator Michael Nozzolio with the NYS Woman of Distinction Award.  Along with her brothers, Craig and Vern, Jane was recognized with the Sharing the Light Award from Catholic Charities as well as the Distinguished Citizen Award given by the Seneca Waterways Boy Scouts council.
Jane resides in Waterloo with her husband Chris, has two grown children, Melissa (Brenden) Fritz and Matthew (Kate) Shaffer, and four grandchildren in which they travel often to visit.
« Back to Leadership