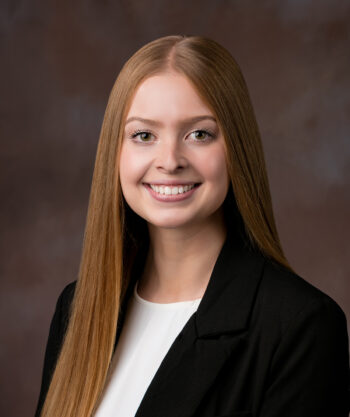 Alaina Hickey
Assistant Project Manager
Alaina Hickey is an Assistant Project Manager; with responsibility for estimating and bidding projects, on-site and off-site project management, project coordination and logistics, and maintaining client relations.
Alaina is new to the demolition/construction industry.  Before joining Sessler Wrecking in 2021, she worked a wide range of jobs during breaks from school and is currently working to complete her master's degree in Earth and Environmental Science at Syracuse University.
Alaina has a bachelor's in Earth Science with a focus in Environmental Science from Syracuse University.  Alaina resides in Auburn, NY with her husband Forrest. When not working, Alaina enjoys hiking, kayaking, sewing, and spending time with family and friends.
« Back to Leadership