Fiero, Pontiac, Michigan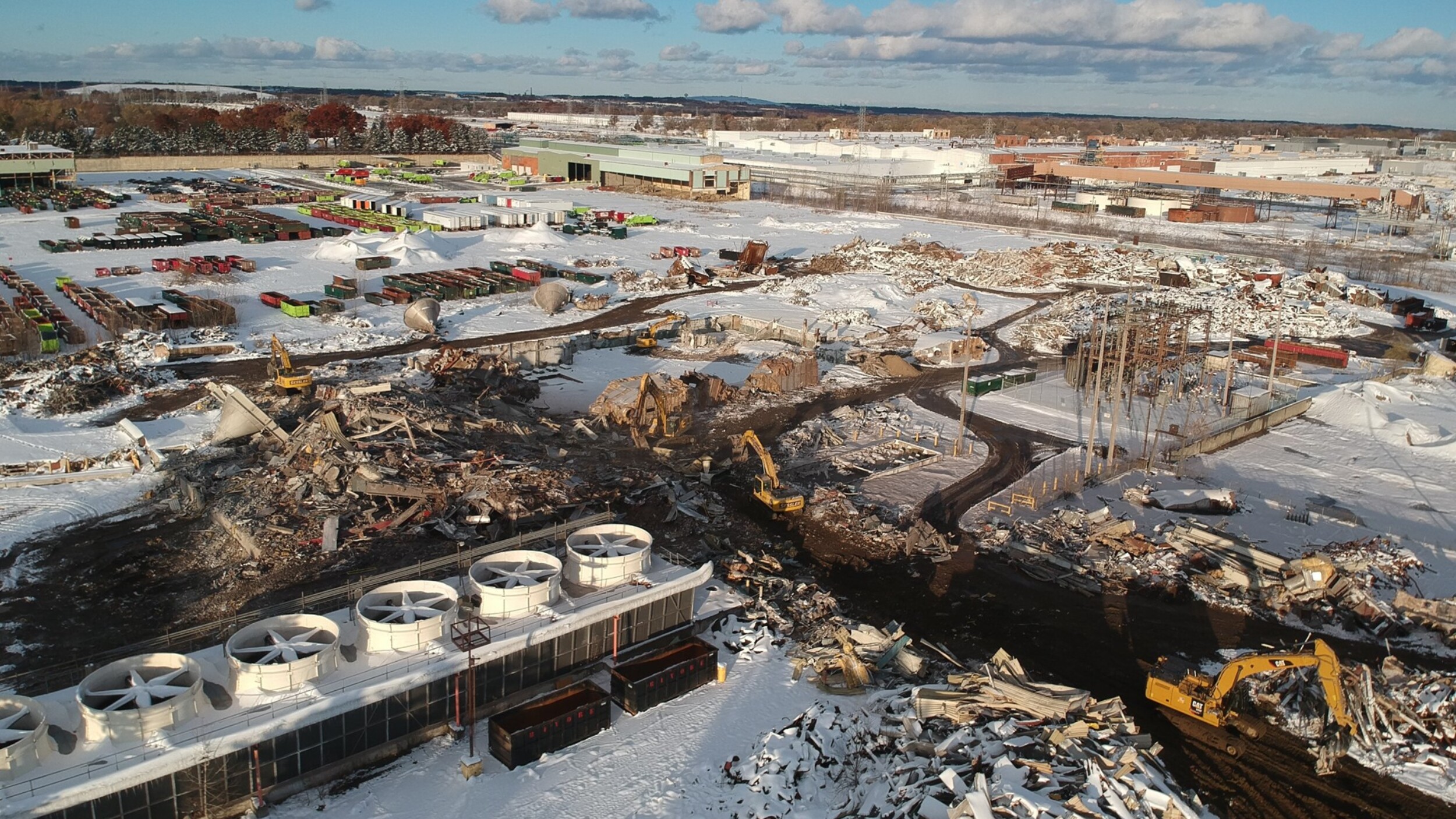 Our Sessler team took the role of the main demolition contractor to remove several structures, silos, and elevated bins. Throughout the demolition, our team also provided environmental remediation to the old coal powerhouse as well as a stormwater treatment facility.
The powerhouse included coal removal and restoration of a 2.5-acre coal storage pit as well as removing and transporting special waste that was deemed contaminated during the job.
The demolition of a storm water treatment plant with a 1-acre retention basin was demolished and required the abatement of asbestos containing materials as well as special waste which was confirmed as contaminated. Other environmental remediation activities included abatement of lead, PCBs, mercury, heavy metals, and industrial chemicals. All waste and contaminated materials where loaded and transported to an approved off-site facility to be disposed of properly.
We have the experience to solve your environmental services challenges.