Route 3 Over the Passaic River, New Jersey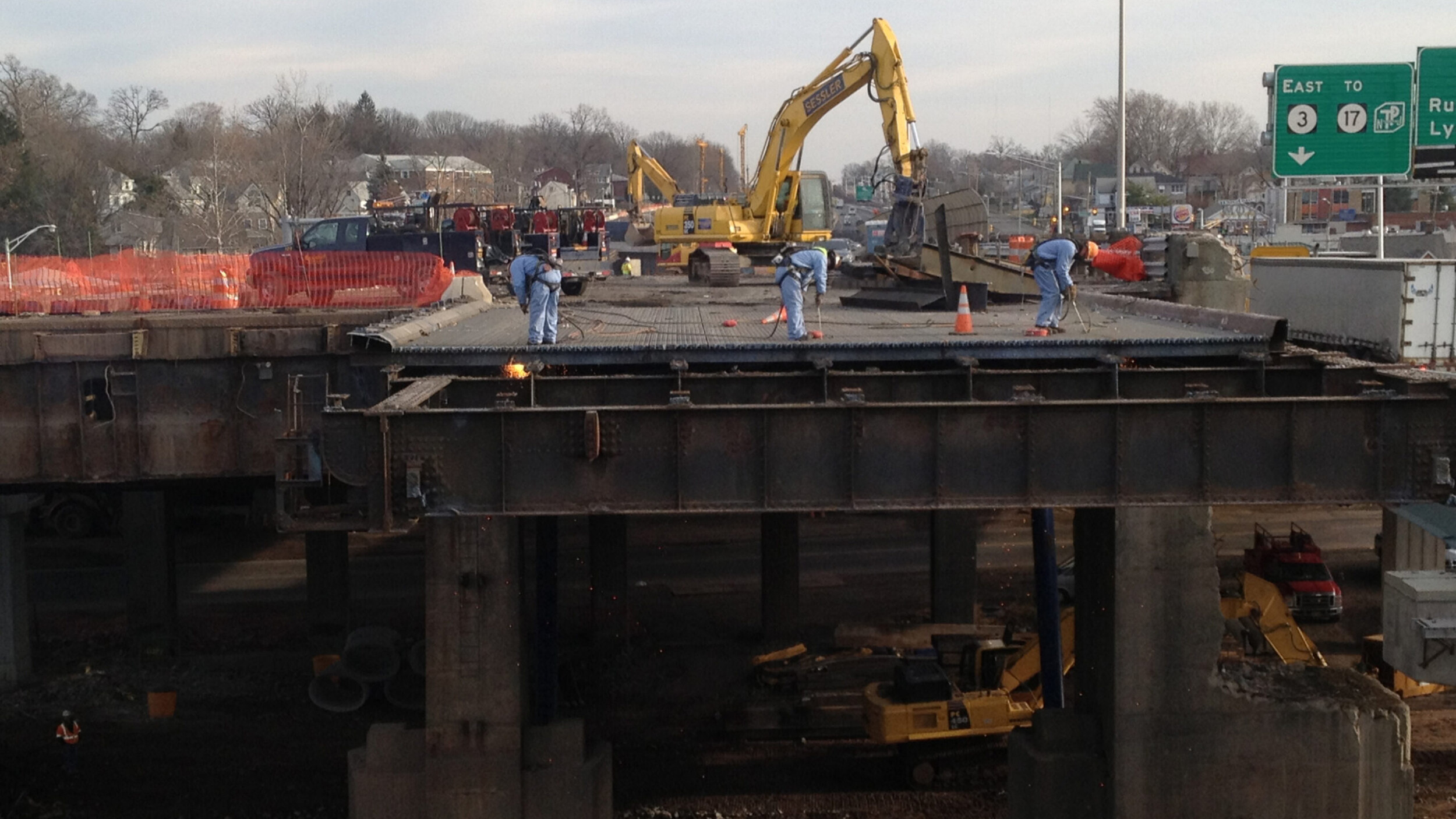 This bridge carried the main traffic flow into New York City through the Lincoln Tunnel. This bridge contained 4 bascule (drawbridge) spans. Due to the NYC traffic volumes immediately adjacent and below this bridge, special precautions had to be taken to provide for the safety of the public and project.
We have the experience to solve your bridge demolition challenges.